This is how it all started: with this ornament! I was looking at the small 3″ & 4″ hoops I got for my workshops, as a practicing hoop for my student and thought to my self that they are so cute and could be great as ornaments. So I start looking for a good picture to try one out and realized that I have too many kids to fit in one hoop (-: Mary Kate my friend immediately sent me some of her family pictures…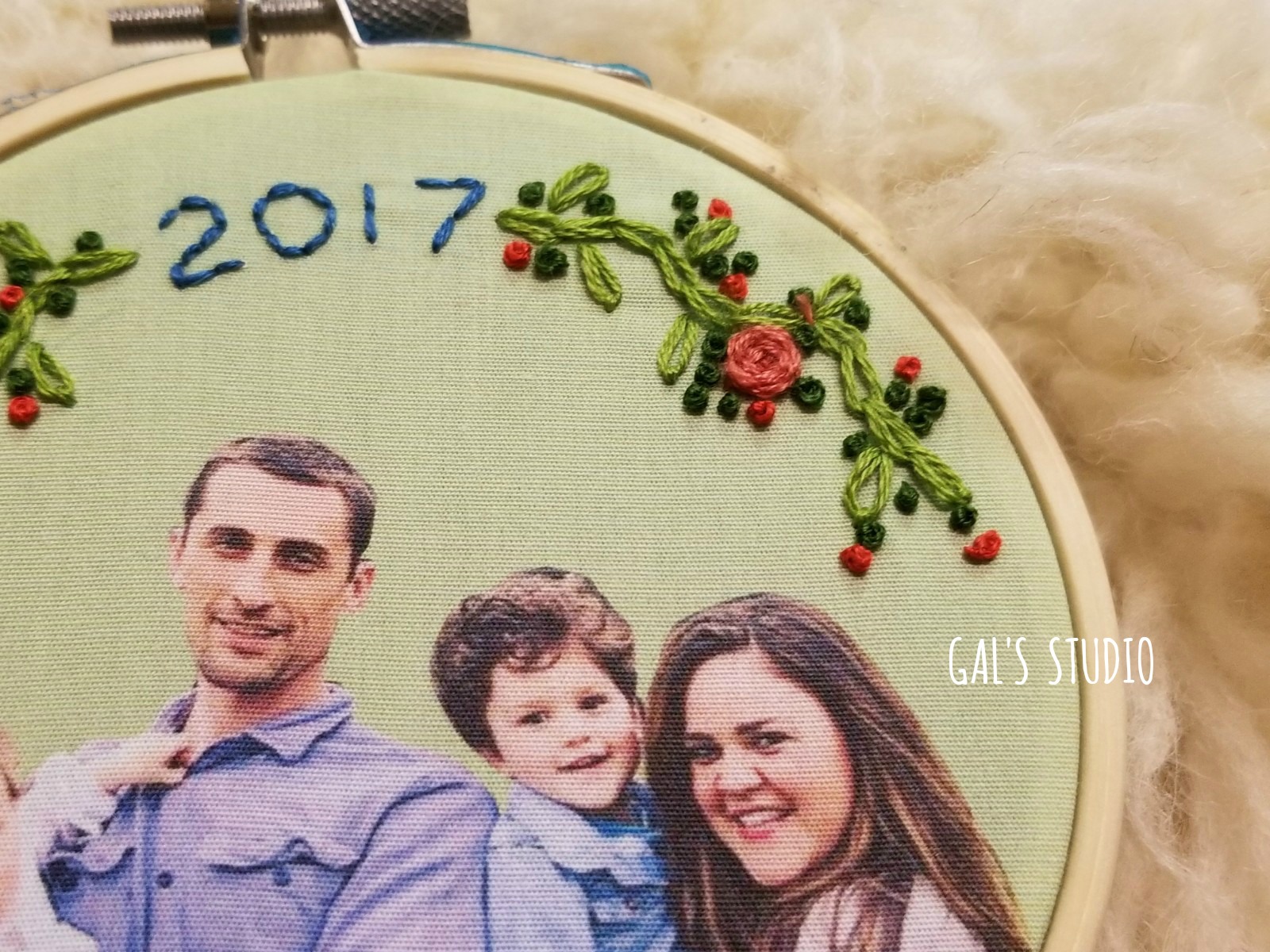 Took me some drafts to figure out the design, the way I should crop the background in a way that would fit most picture. I printed them to fabric and came up with this embroidery color scheme which looked perfect for Christmas.
My motherly guilt then strike (again) and I set down to make some different design, using my own kids pic (-: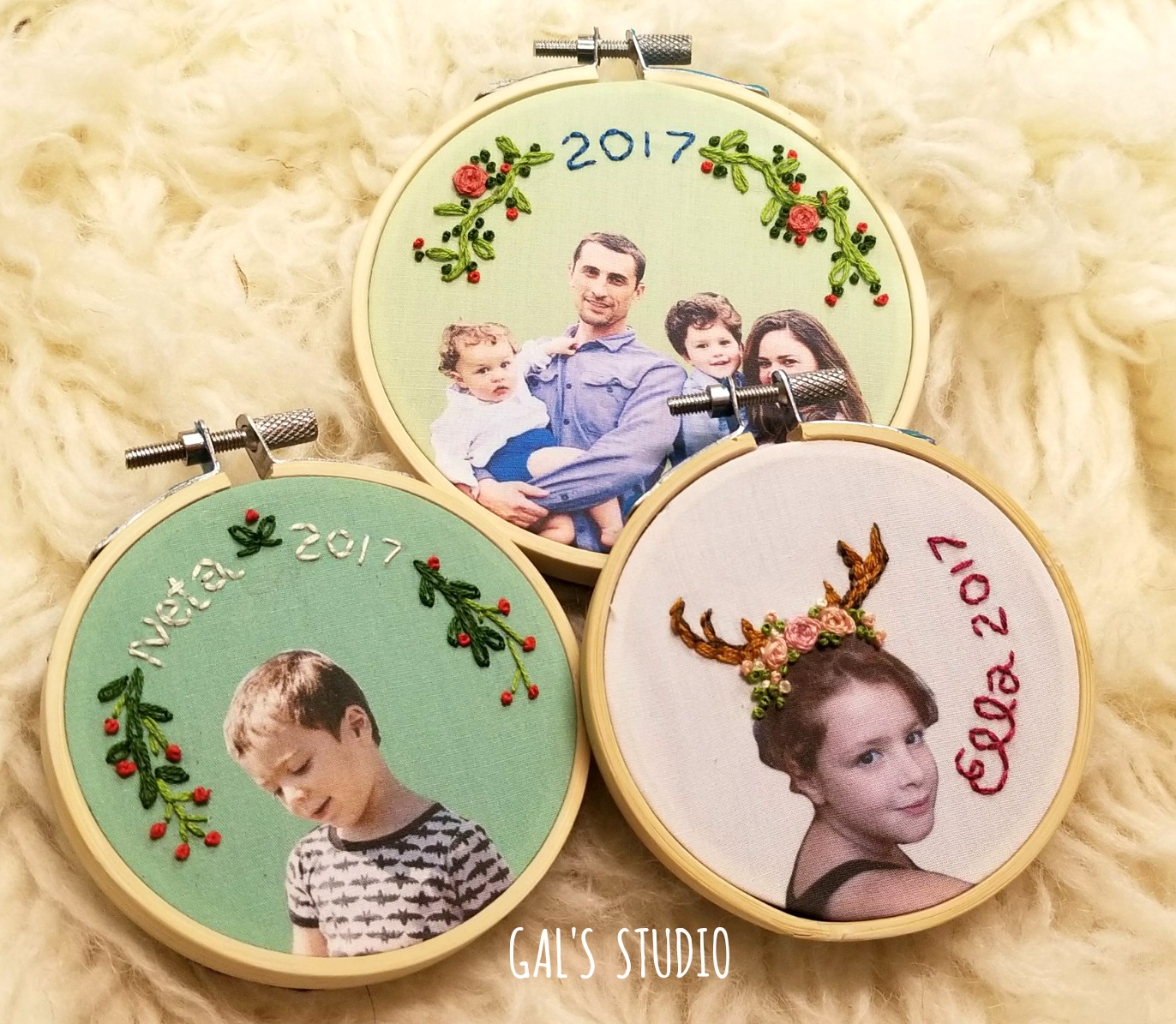 The size was just amazingly right!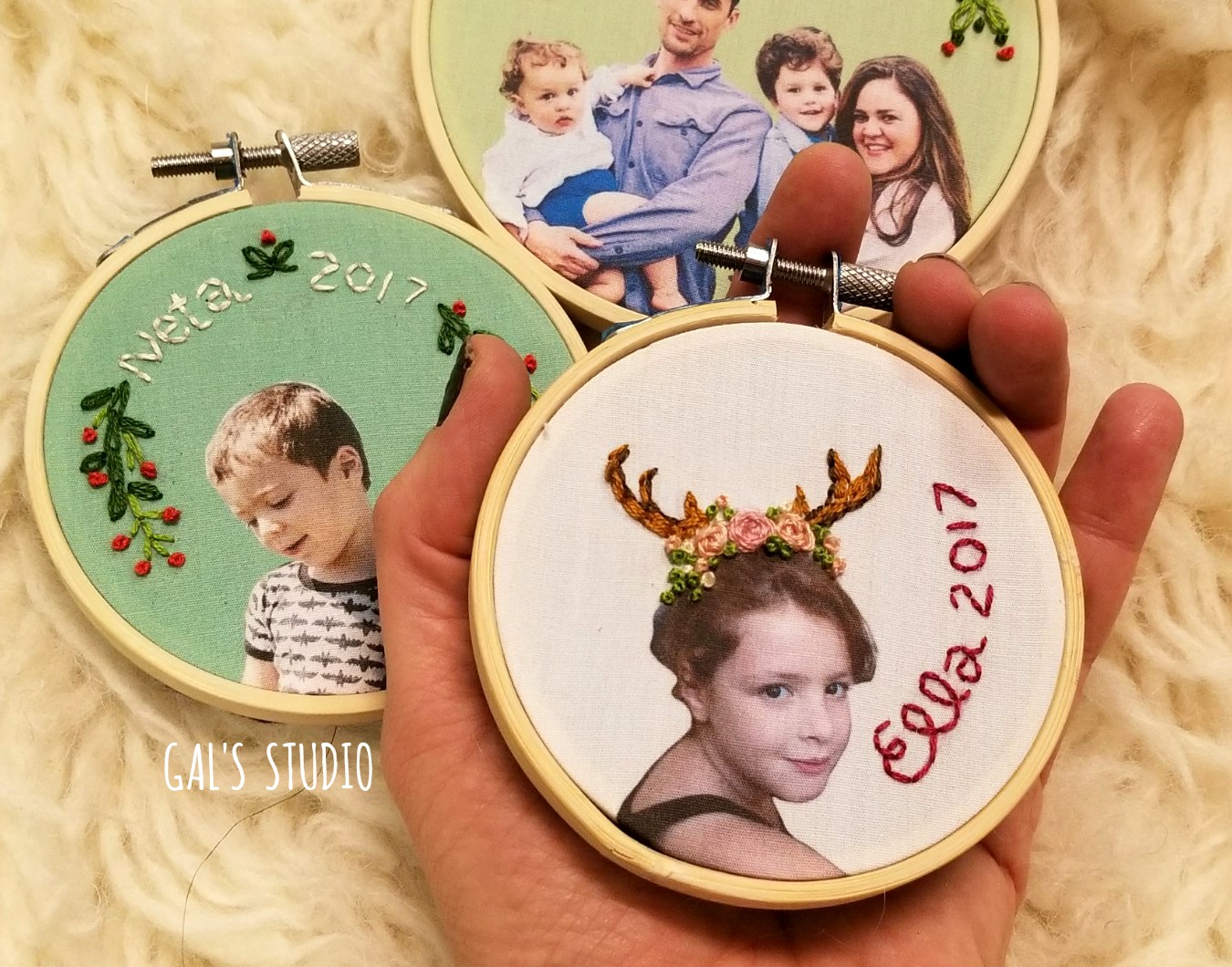 and I was so happy people liked it! a lot!
well… not Ella design, No one asked for a deer horn ((-: but I like it never the less. Mother you know… we love all our kids!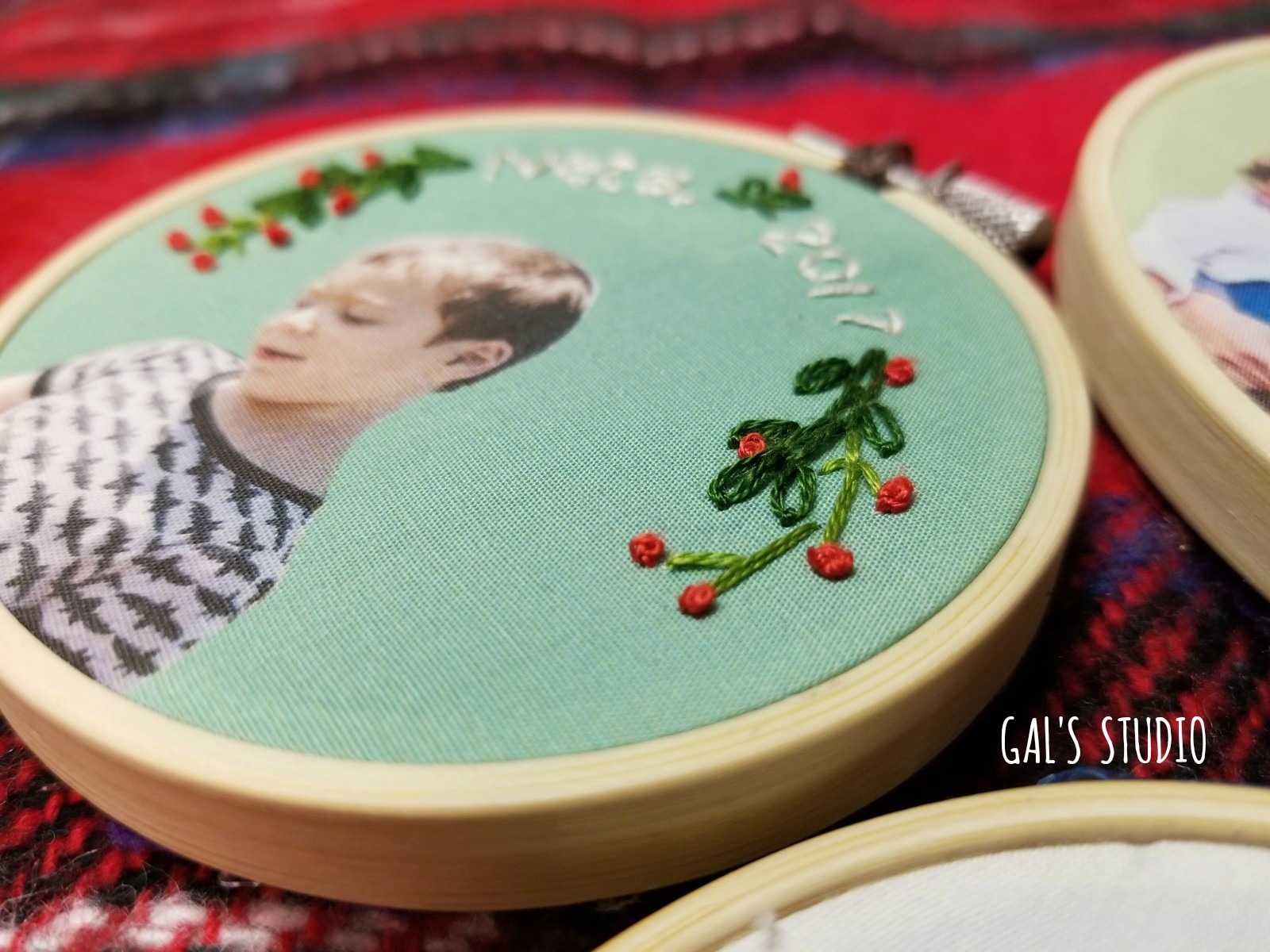 I started by posting them at my Facebook page and nothing. silent. Can you imagine the drama inside? So I posted them at a local artist group.. and nothing. I was so, so, so disappointed. and then it started. at first 2-3 interested in details and before I can see whats going on, I was making so many! but really… so many!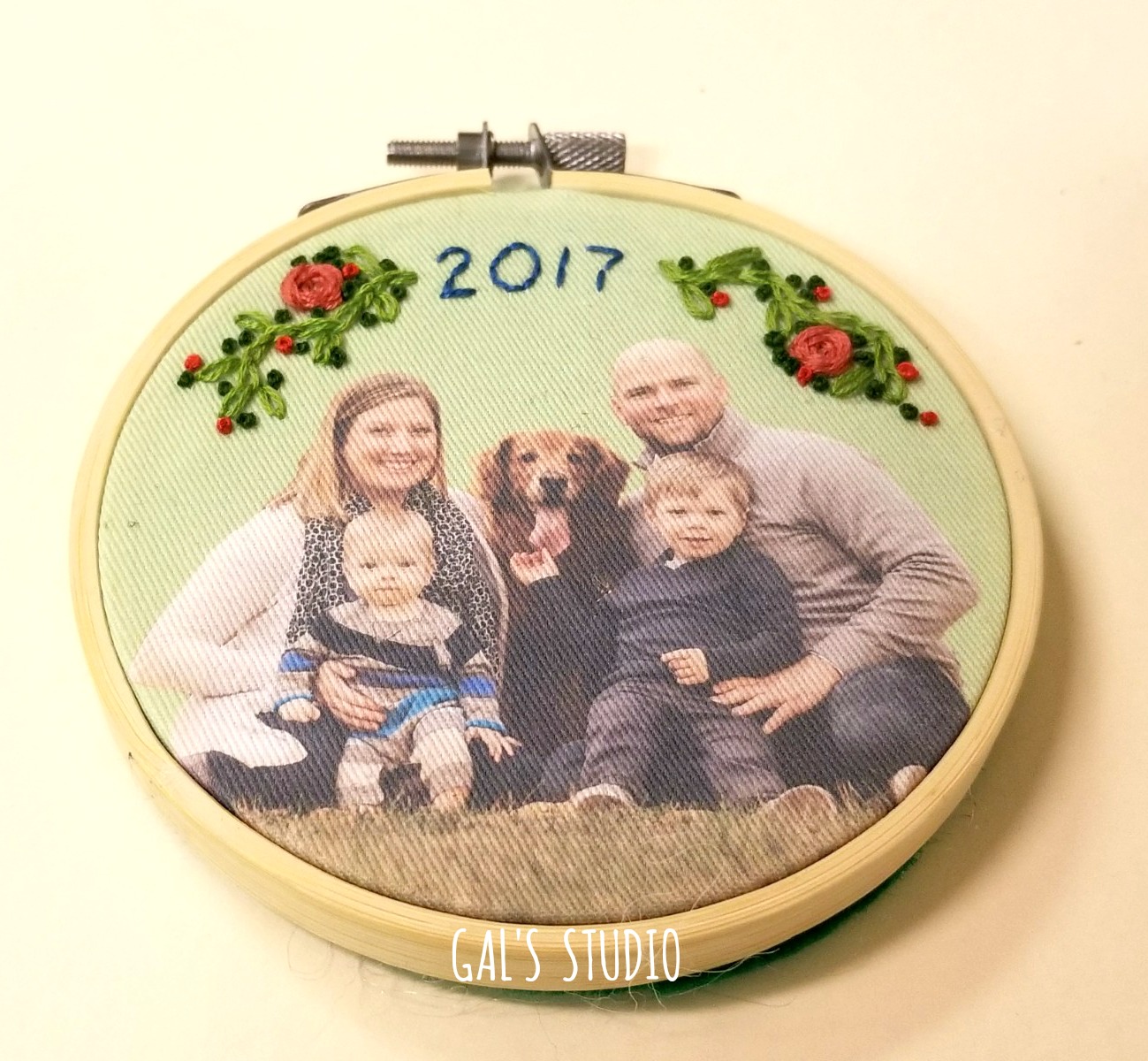 It was so awesome! With in 2 weeks I had to stop offering to meet cause I had time for pick-up only, and that was defiantly the best way to learn about shipping – my husband was sent to the post office every other day with the packages.
No sleep for me in December, by the way (-: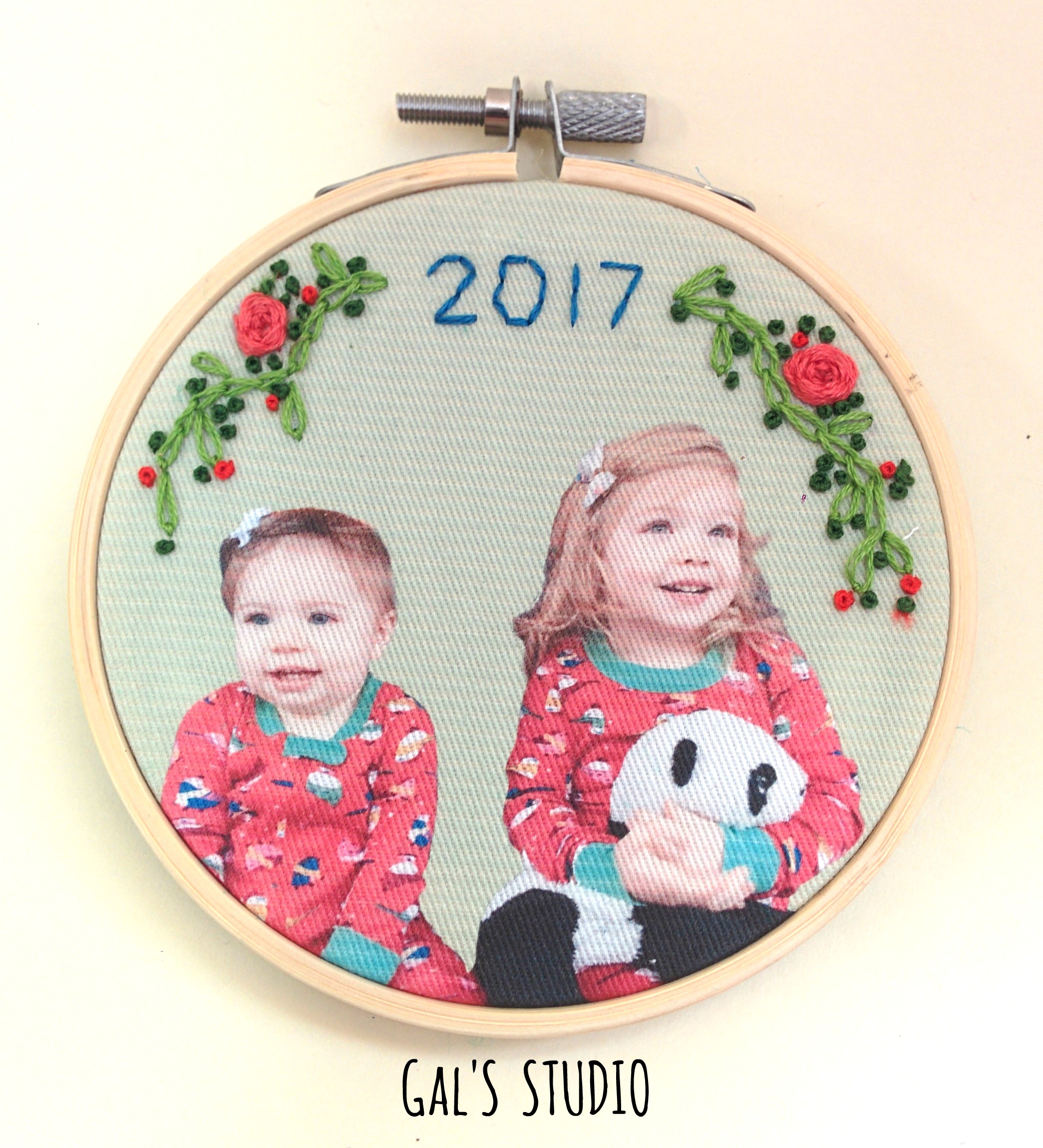 The majority of orders was from the original design I made at the beginning, but with time and more and more picture sent to me I saw that there were picture who needed different approach: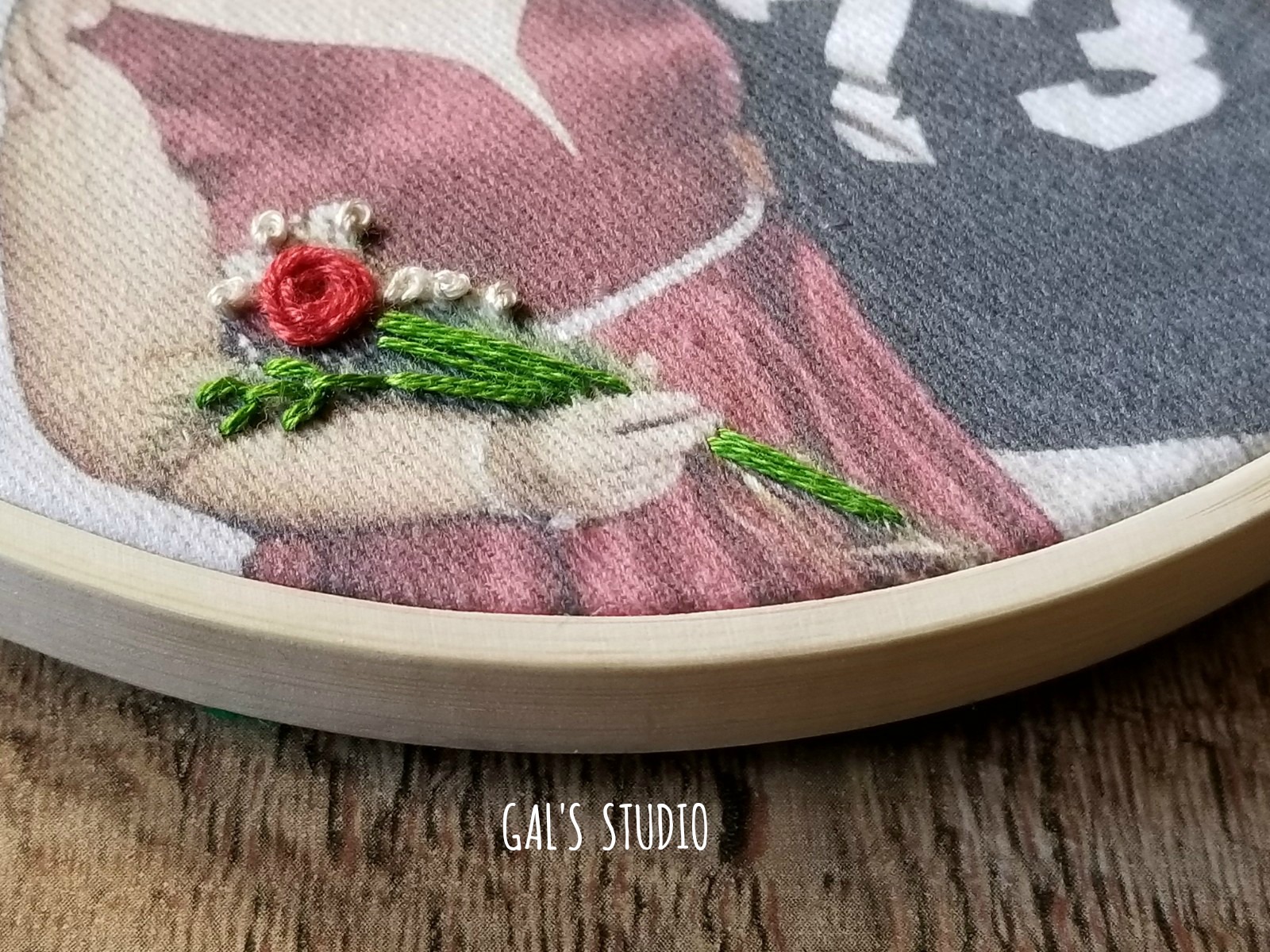 Like getting the embroidery in the picture itself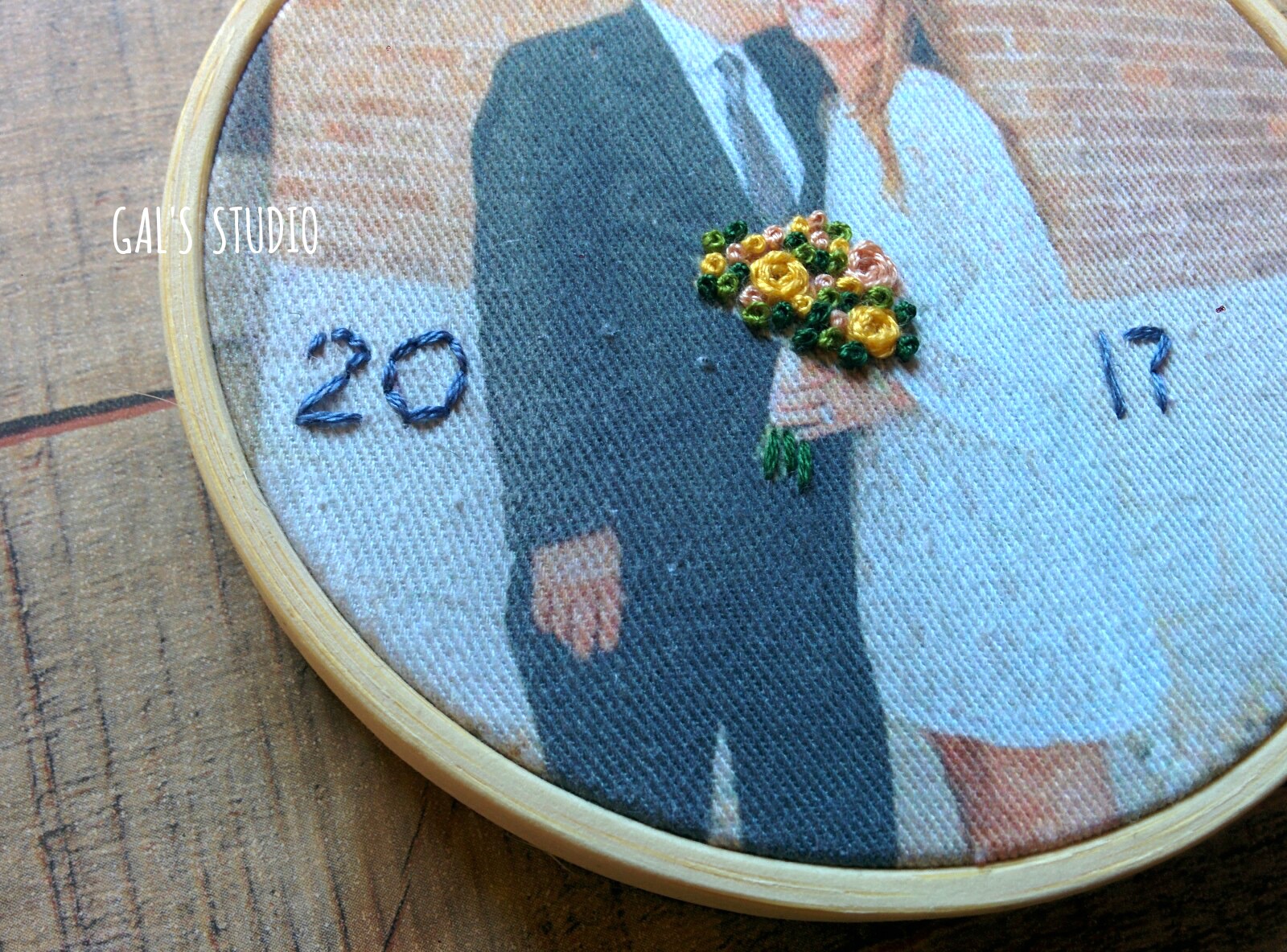 Love those flowers…
Some asked for names, and I was happy to see how I can make it work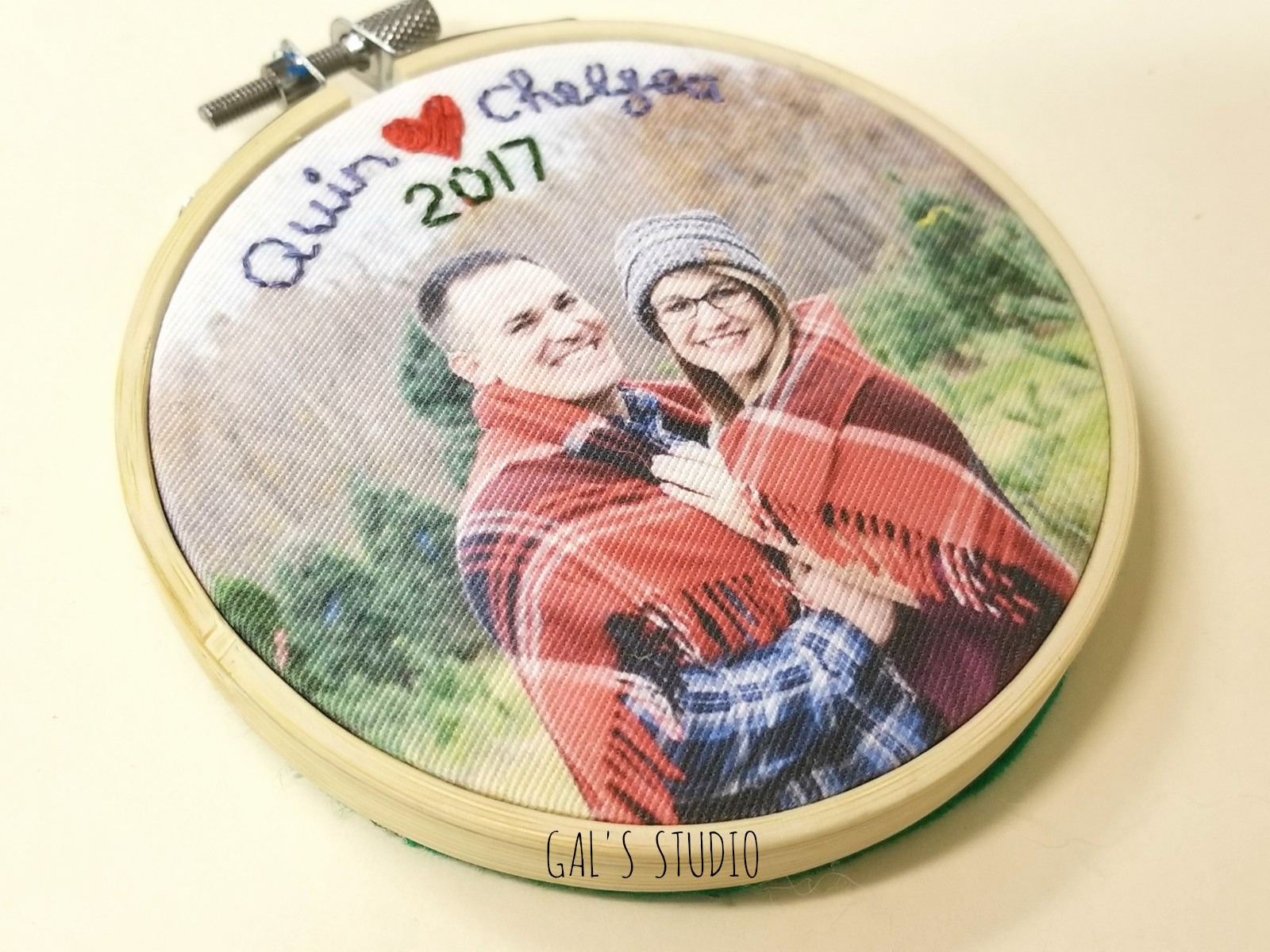 So many picture, I know.. but I have to show the newborn… what a great idea for a first ornament right? (not my idea – I'm really happy there smart moms out there!)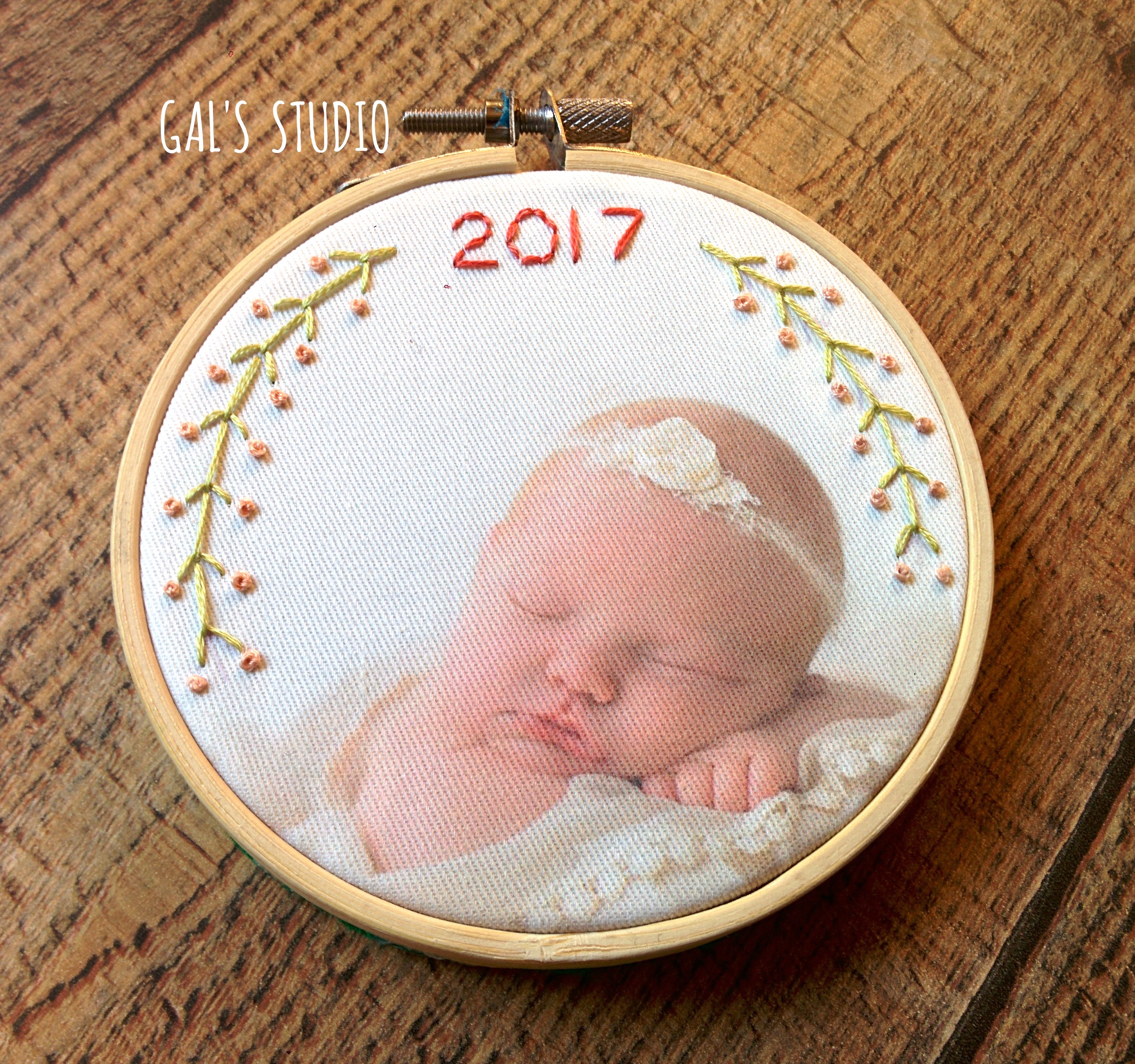 honestly there so much more, I don't have everybody approval for publishing,
lucky you (-:
More then 50 (!) ornaments of family, couples, sibling… I'm so thankful.
oh! and one house!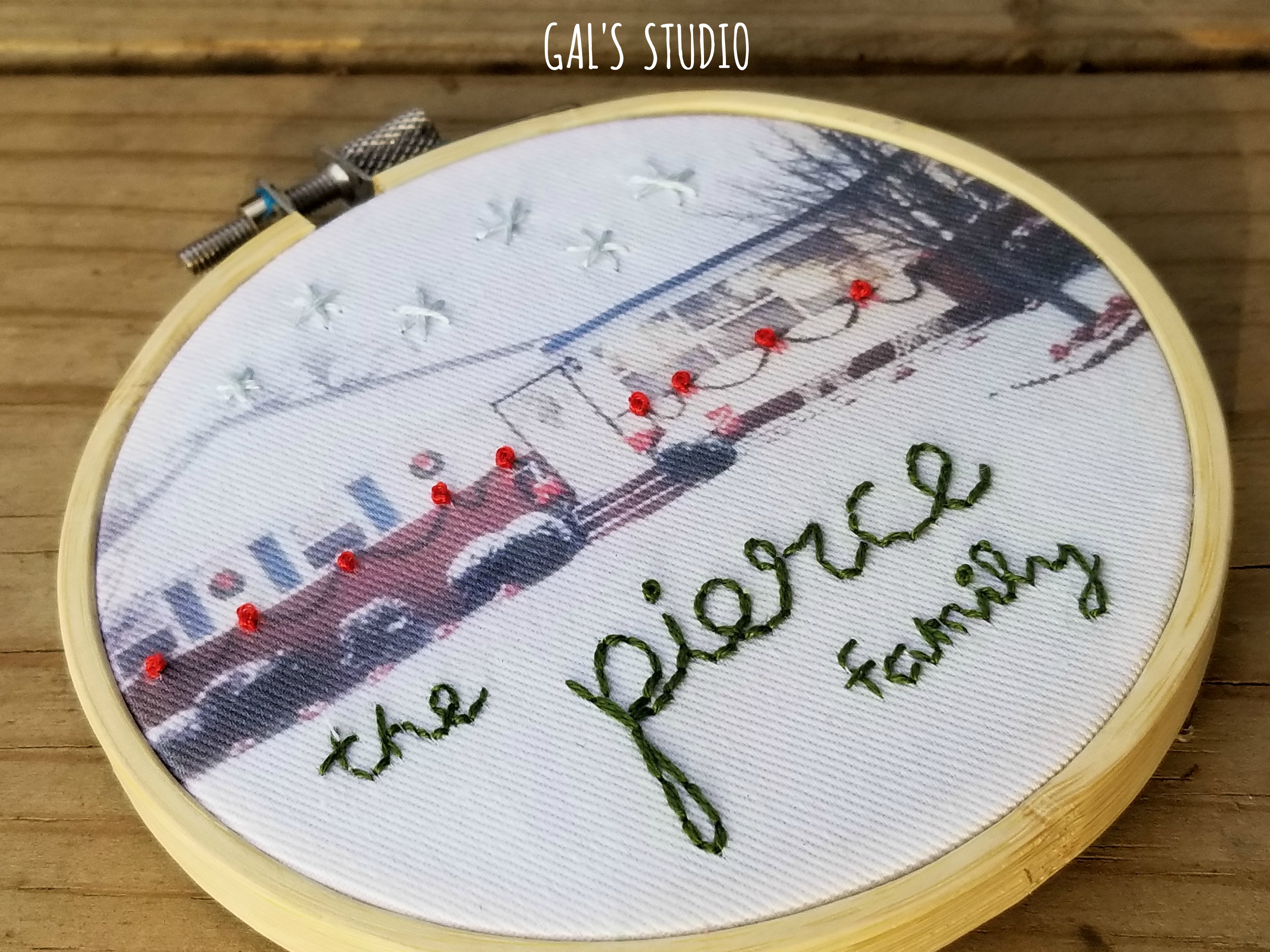 The house ornaments was a special order, it was the family house who was sold earlier this year and the lovely lady who ordered from me asked for hoops for her family to remember grandma's home.  Did a lot of Photoshop work here and the embroidery details are very "holidays spirit" don't you think?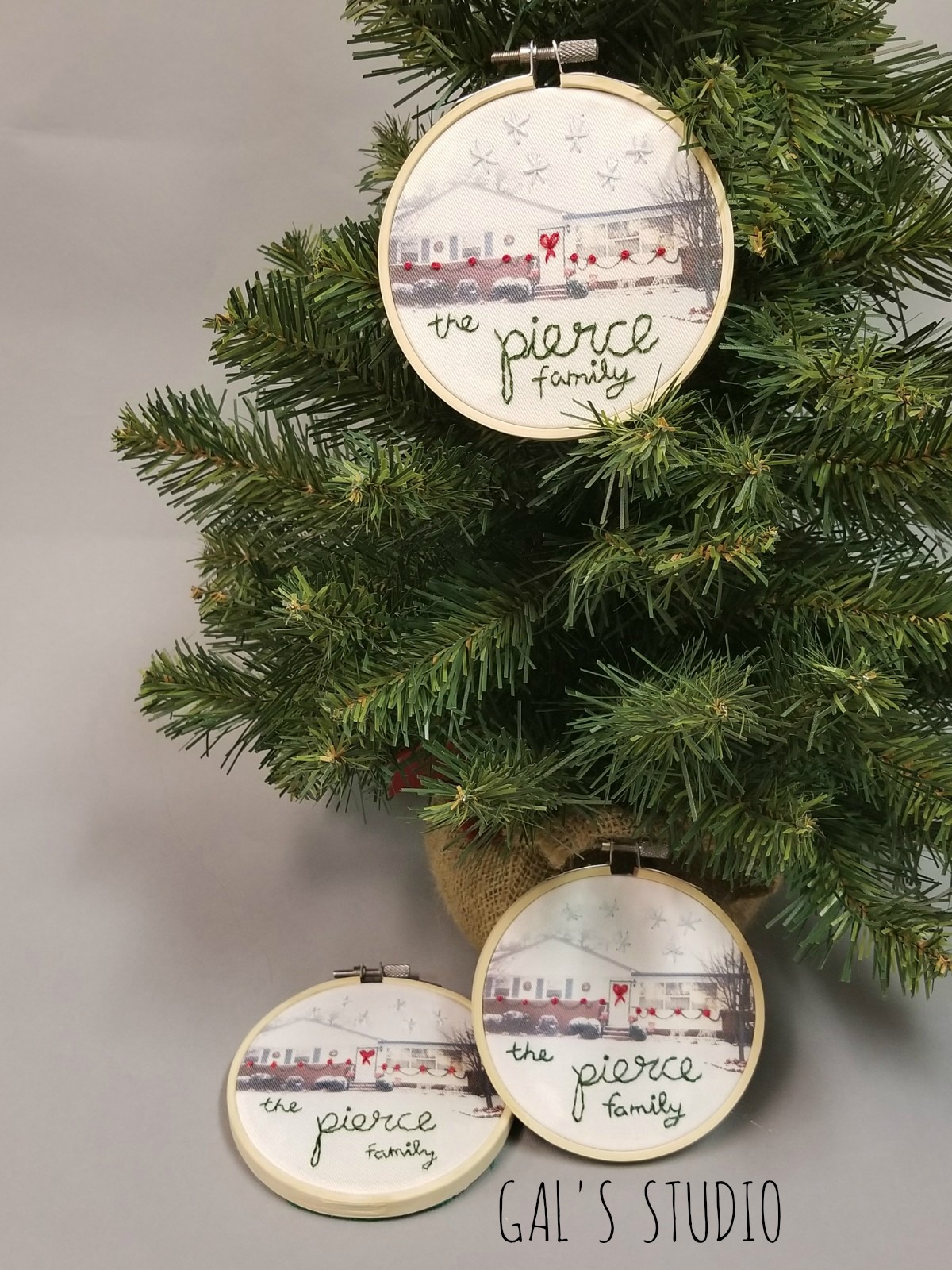 Now, when I imagine my hoops on Christmas trees in so many homes, I'm so thankful and proud and really need to cut down on my coffee per day.
Mary Kate got her ornament in time for the holiday, in case you worried…  and that's a good opportunity to send my thanks to her and to all the great women who trusted their picture with me. Thank you so much and a very happy holidays to all!