Love, Love, Love this work. I really do. I know it's not very humble of me but what can I do? I just love this piece. When I first got the photo I thought it's to good to be true and was so happy for this opportunity to embroidery on such a vintage photo (-:
This is the way it looked when I started working, It's one of my first steps of the process – The mock-up – and Yes, I had a good starting point this time (-: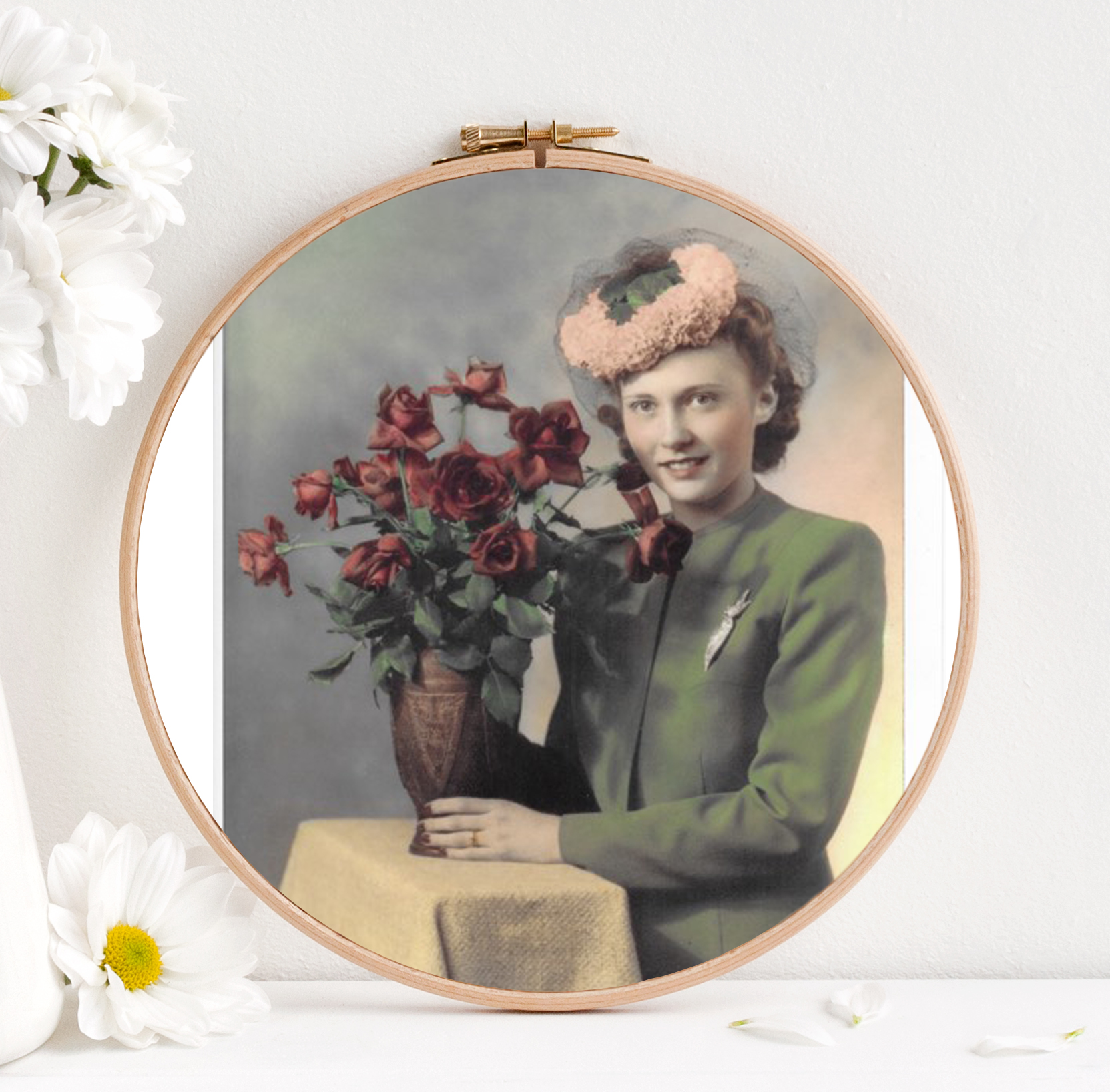 most of my work before the Embroidery part was to "clean" the photo – you can see there are some flowers next to her neck line? took those off… The background needed some extra care as well so the photo would fit a round format.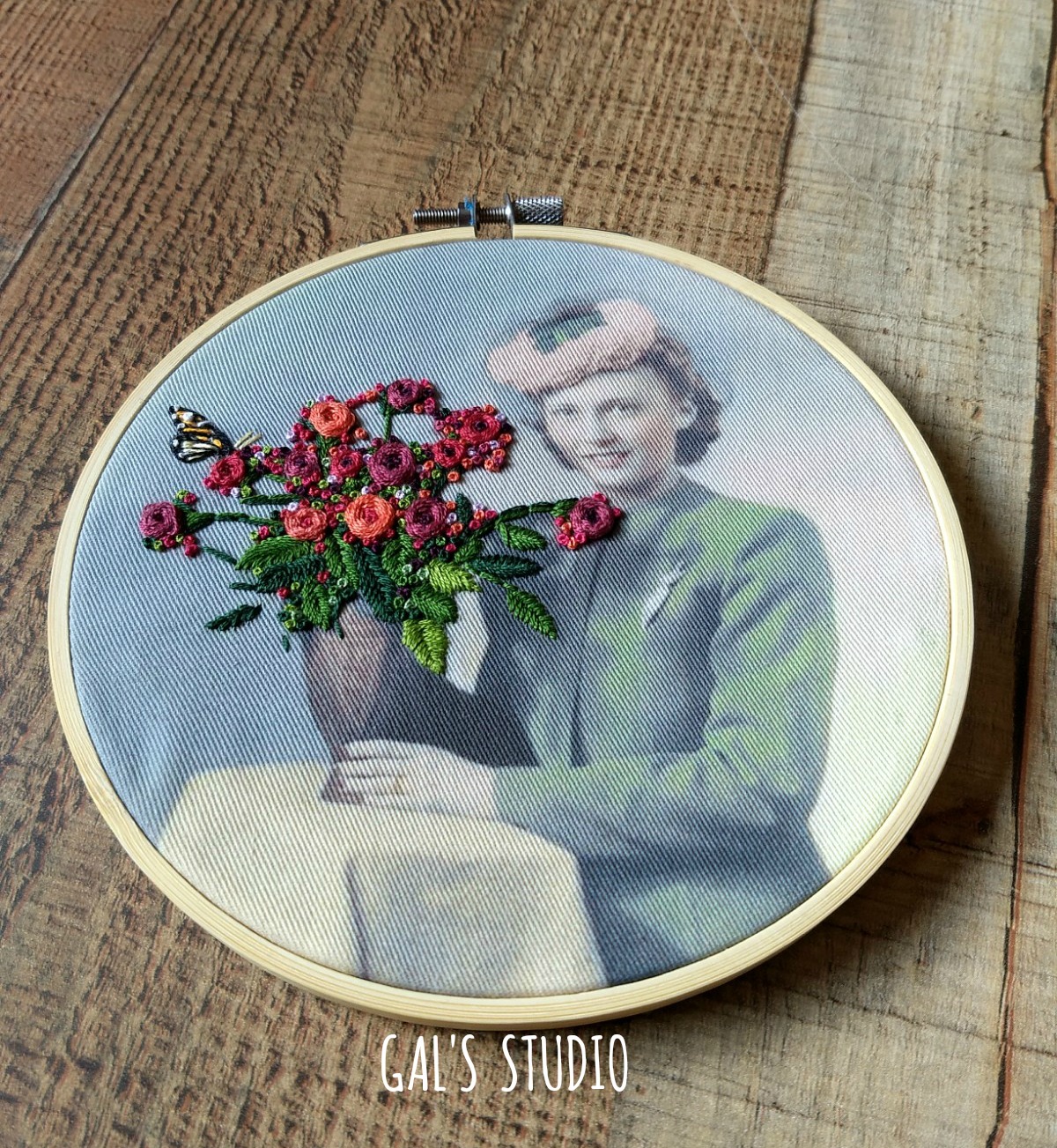 Sarah sent me this amazing photo and asked to create a small hoop for her grandma's 93 (!) birthday. That's her in the photo of course, and I wish I could share with you the picture she texted me from the birthday – I was so moved to see her happy face with my hoop in her hands… can you believe 93?? can't wait to have my grandchildren handing me gifts (-: that will be the day!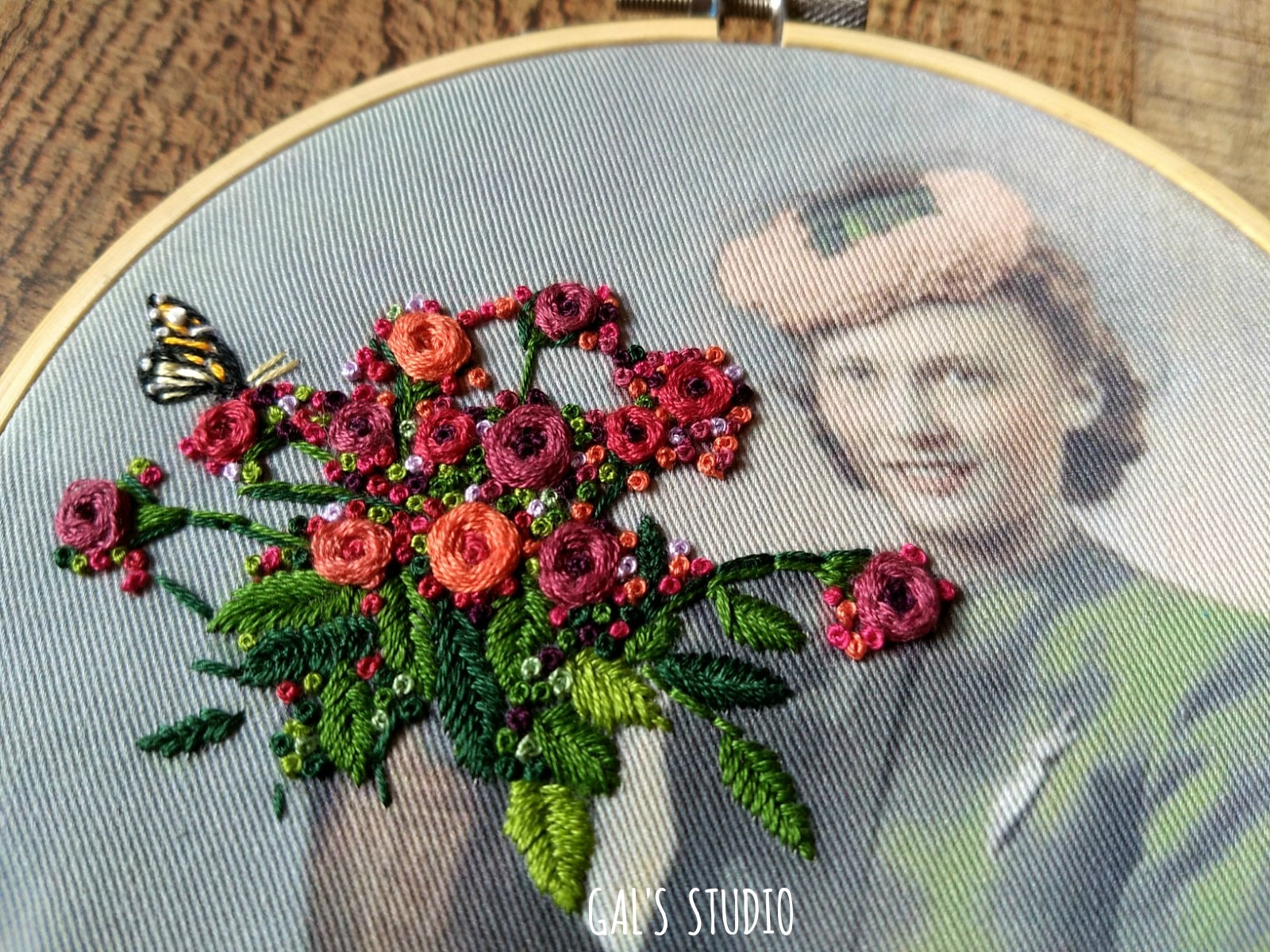 I wasn't sure how I would work that butterfly… if you would look closely you'll see there's no butterfly in the original photo (-: Sarah was very specific and wanted a monarch butterfly to be added:
The hoop is not big so I had to design it in a way the monarch butterfly features would be at their best but still wont take all the attention: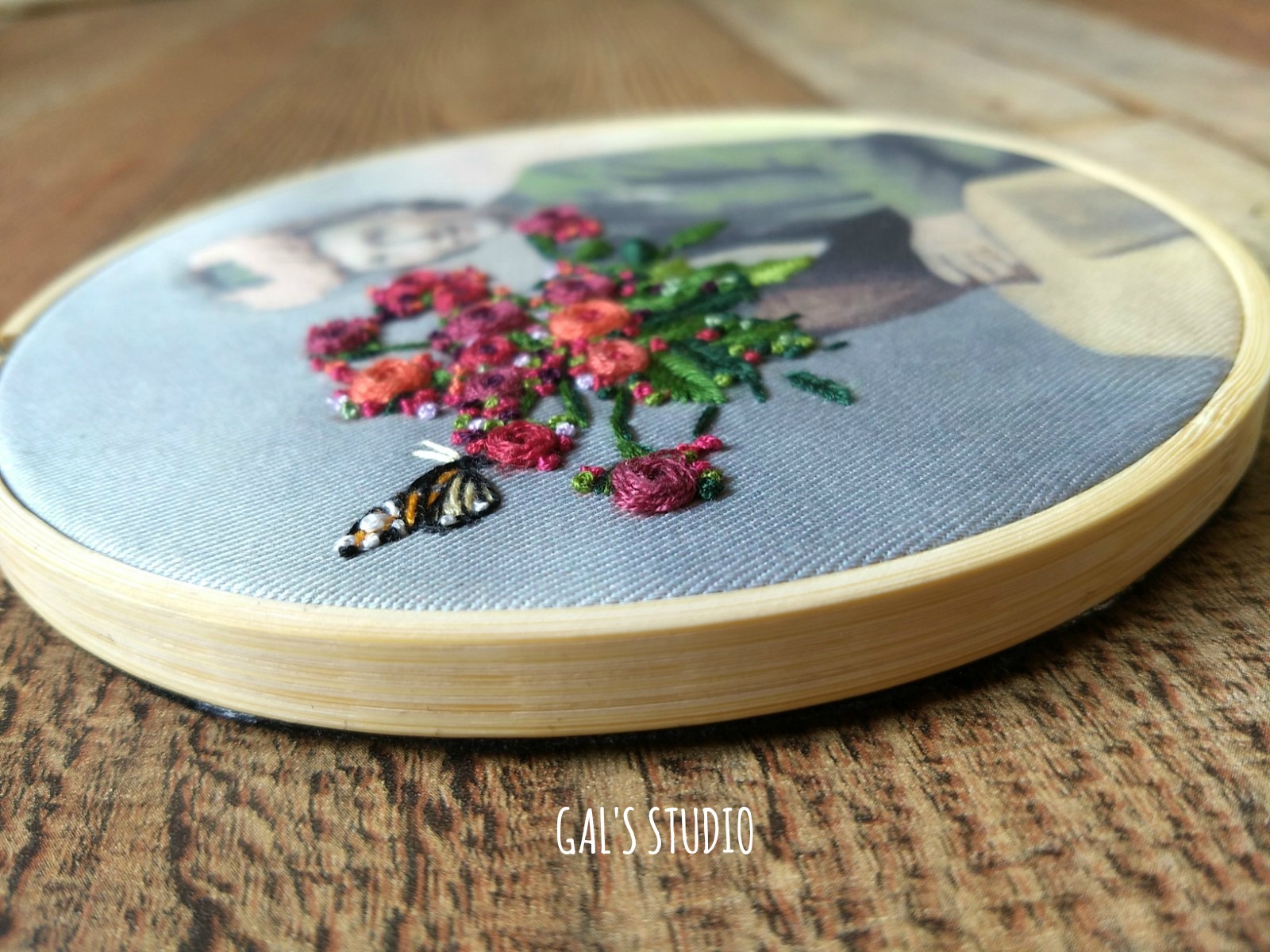 My favorite photography angle (-: Thank you Sarah! It was truly a pleasure.
and Thank you for reading! You can see more at my Etsy.
Gal