Christmas nearly here and my working table start getting the shape of a one of a kind photo album… picture of families that just need an extra "something". I love the process of looking and imagining what can I add to make this perfect?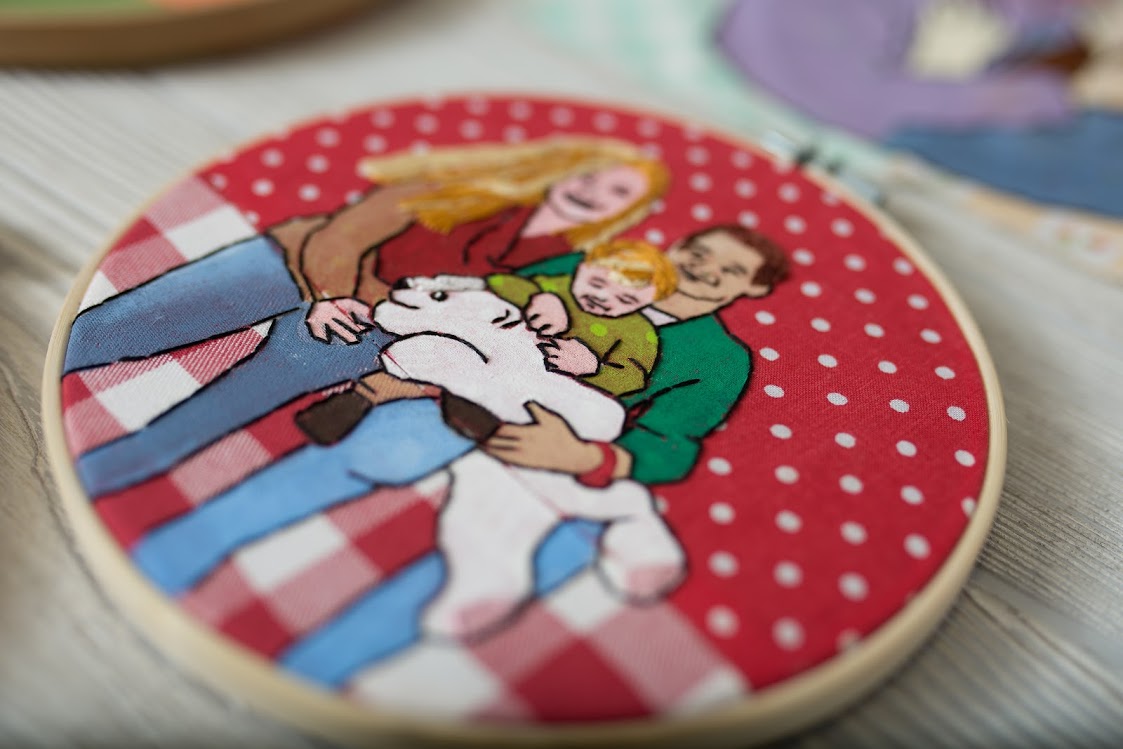 Just finish this sweet family portrait – Mom Liz sent me an old but very loved picture, a beet out of focus, just too much details on the background – a lovely pic, but not something you can really frame…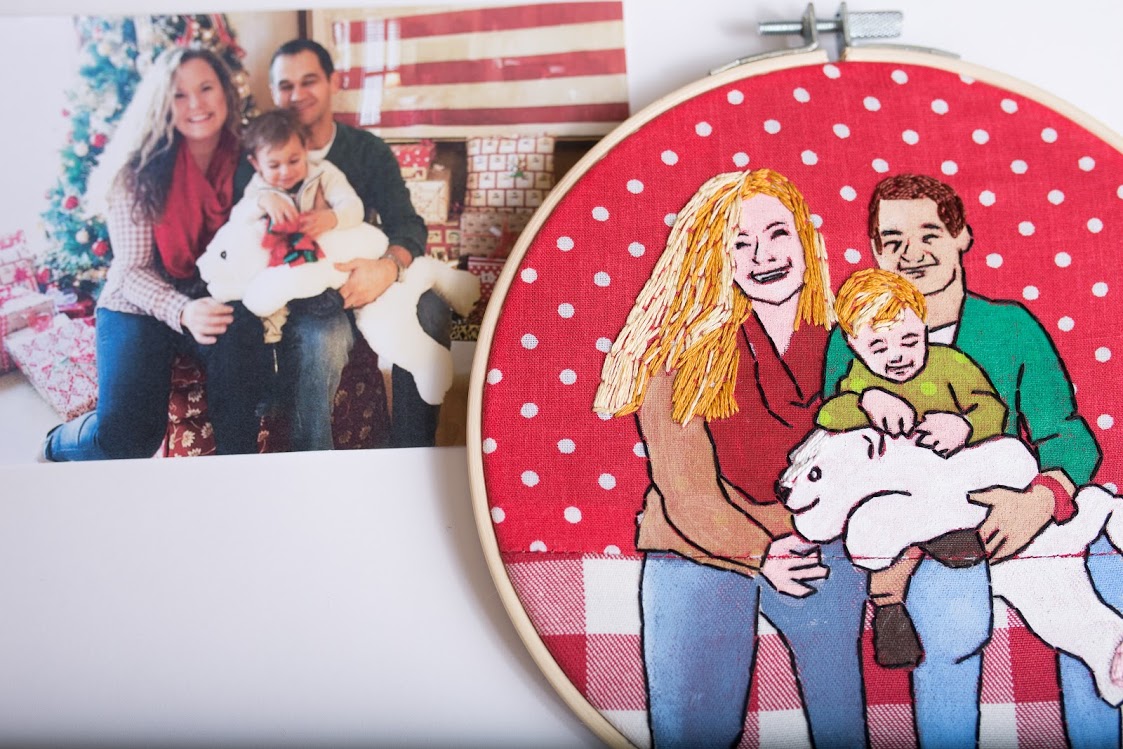 We chose to transfer it to something completely different and unique, an art hoop just for them. I love how it turned out, and I think the color plate is simply… Christmastime (-:
Feel free to contact me and lets create one for you!