We just opened the studio and felt like inviting lots of friend to see for themselves how fun it is, my son Neta just turned 4 and wanted a "Paw Patrol birthday" – that's plenty of happy reason to throw a birthday theme with some craft workshop , right? oh yes!
So, if you're looking for some inspiration for easy-easy D.I.Y birthday idea and wants to check how to make some kids-appropriate age craft to match the puppy-birthday/paw patrol party – here is what we did:
welcoming and getting into the happy-puppy mod:
That was an easy one, I made some puppy ears headband for the kids. I have used a free hand take off of the paw patrol ears and cut them from craft felt (Walmart is great for buying those, and the hour waiting for my girl gymnastic lesson was perfect for the cutting), then hot glued the ears to plastic headband.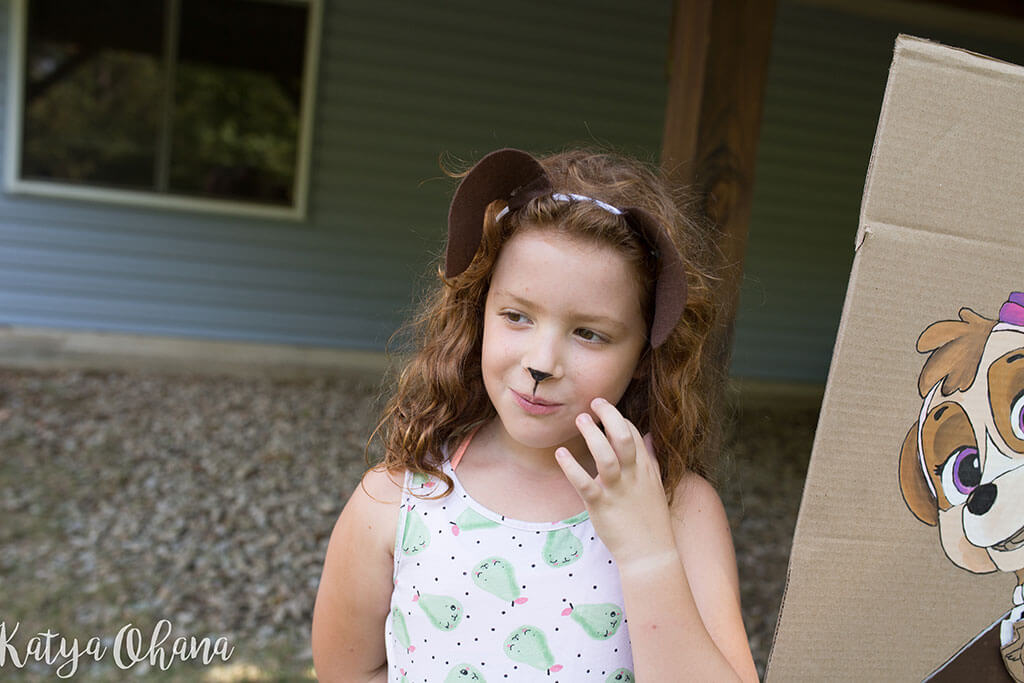 you can find free paw patrol puppy ears pattern here. I got 1/4″ White Plastic Hair Headband from amazon, but I'm sure there's more online.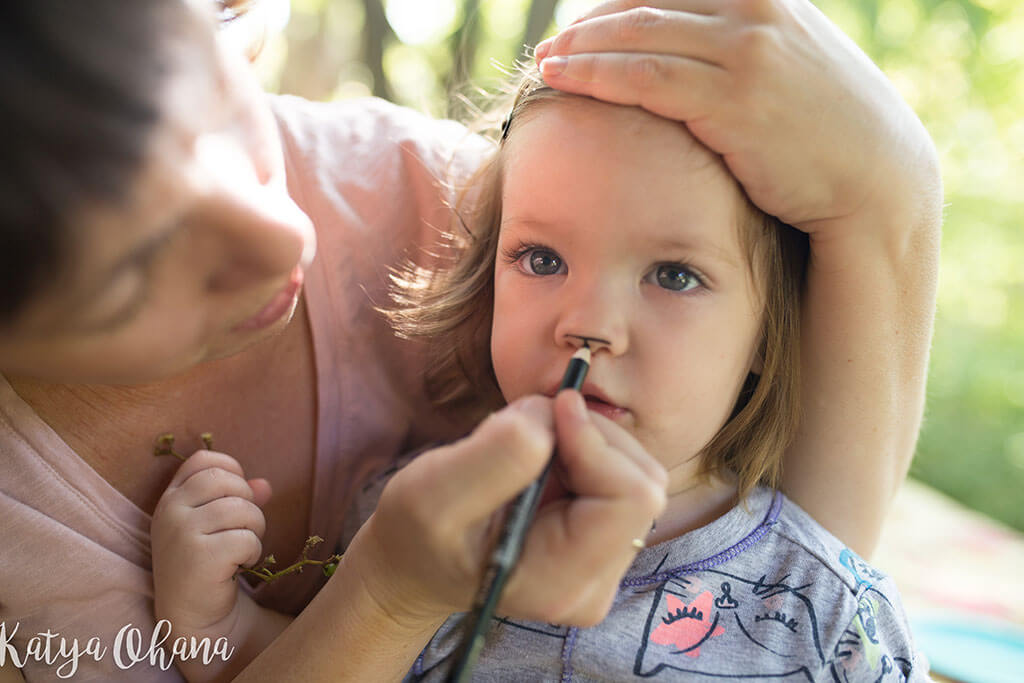 We build a perfect make-up station to go with the hair headband, It included: black pencil. That was really all that was needed!
Paw Patrol party activity
The main part, if you'll ask me, is not planing the cake design (pinterest fun, I know) and not decorating the house. After reading so many post about birthday "how to", I feel most of them leave out the most important thing: what are we going to do? What are we going to do for two hours??
Here is my secret for successful party games.. ready? doesn't meter the theme. figure out what will work best for the kids age, for how long, for you're budget.. and then "dress it up" to mach the title. that is it. I decided with my kids what we wanna play, what they wanna guide (since for me its important they will be involved) and we looked up some option: some of them I up-graded. most of them I down-graded.. just to keep things easy and fun for our guest and for my kids who run the activity by themselves.
from the moment Neta's friends arrived we opened 4 "station" in our backyard, my goal was to keep the kiddos active before the craft activity (-:
Chase, The police dog: Catch the cat!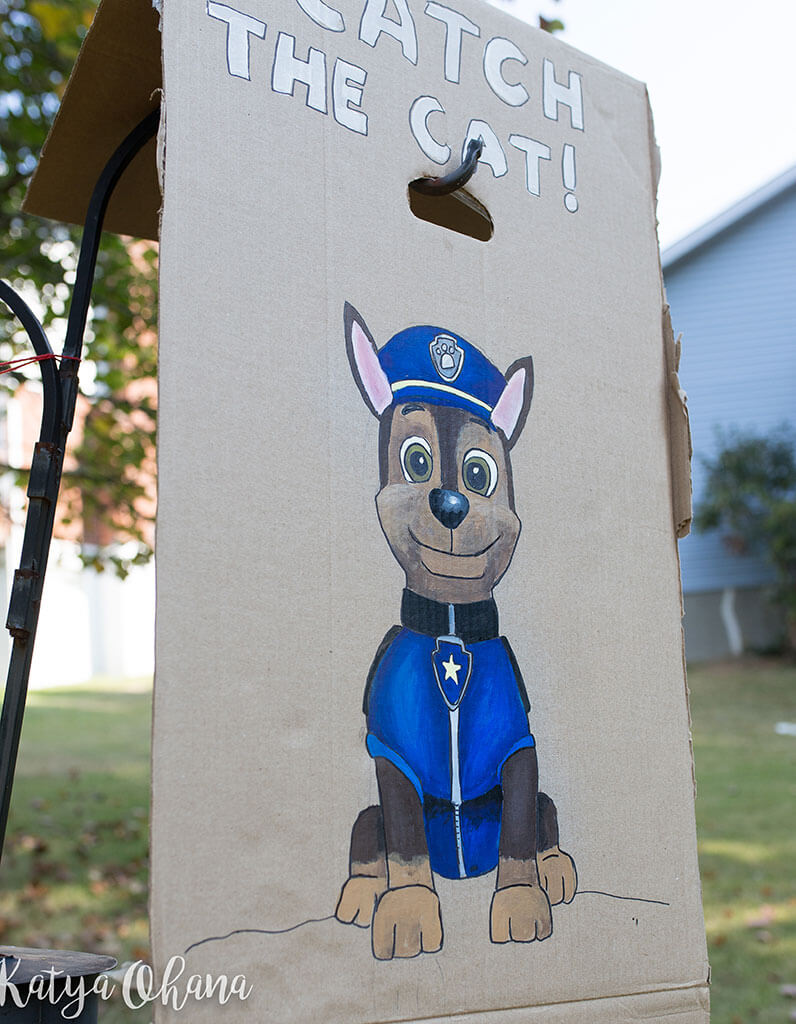 "catch the cat!" my 10th year old son was hiding a "cat" between red wool string he pulled around the trees and the kids had to crawl throe cardboard and red wool in this so-simple maze, catching the cat and running to try it again! and again..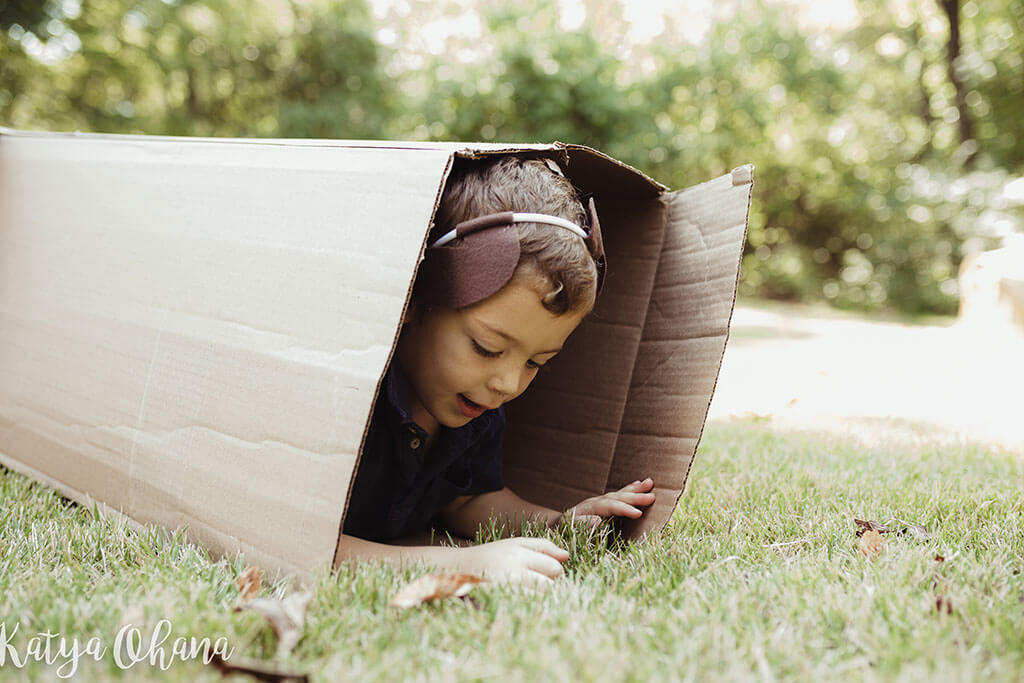 So, basically a maze of cardboard and string. The "dress up" was the dog chase, who as we all know allergic to cat. oh, they sure helped him.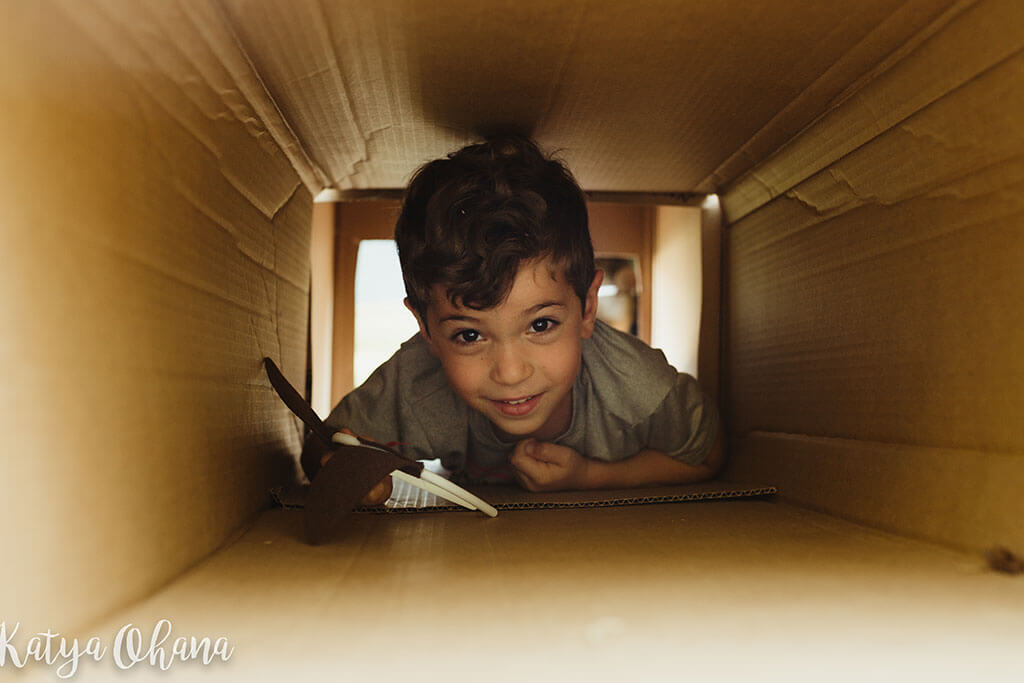 Got to love playing in cardboard! just needed the right logic…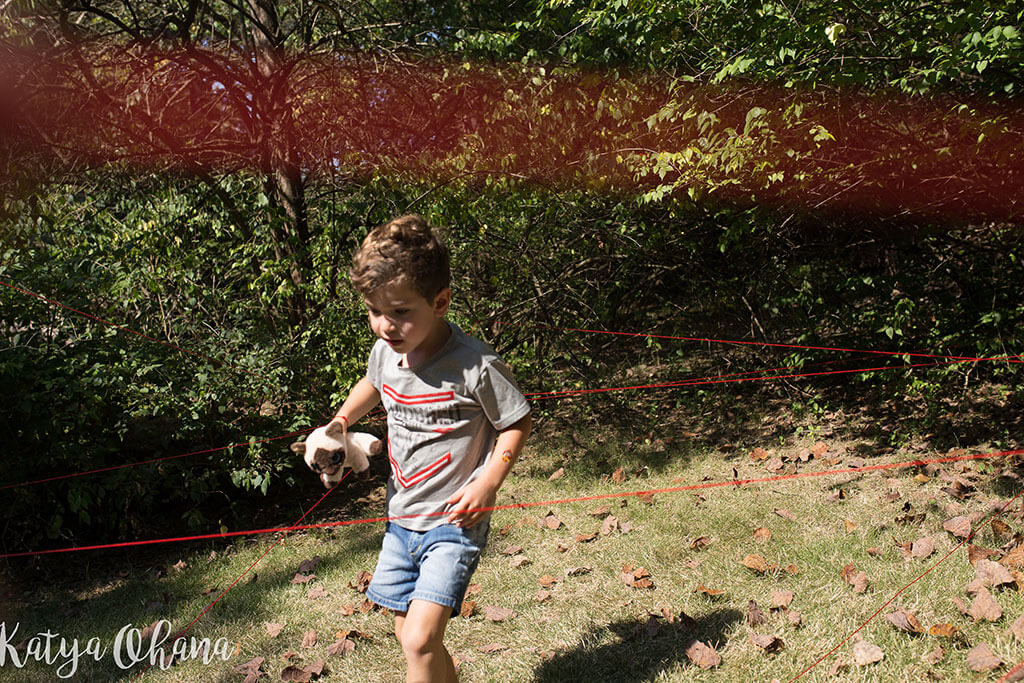 Zuma, The water-lifeguard pup: Save the duckling!
We have a small plastic pool, The game was to catch the yellow ducks with "fishing rod" we made from sticks. we glued magnets to the duckling and to the fishing rod and let them be.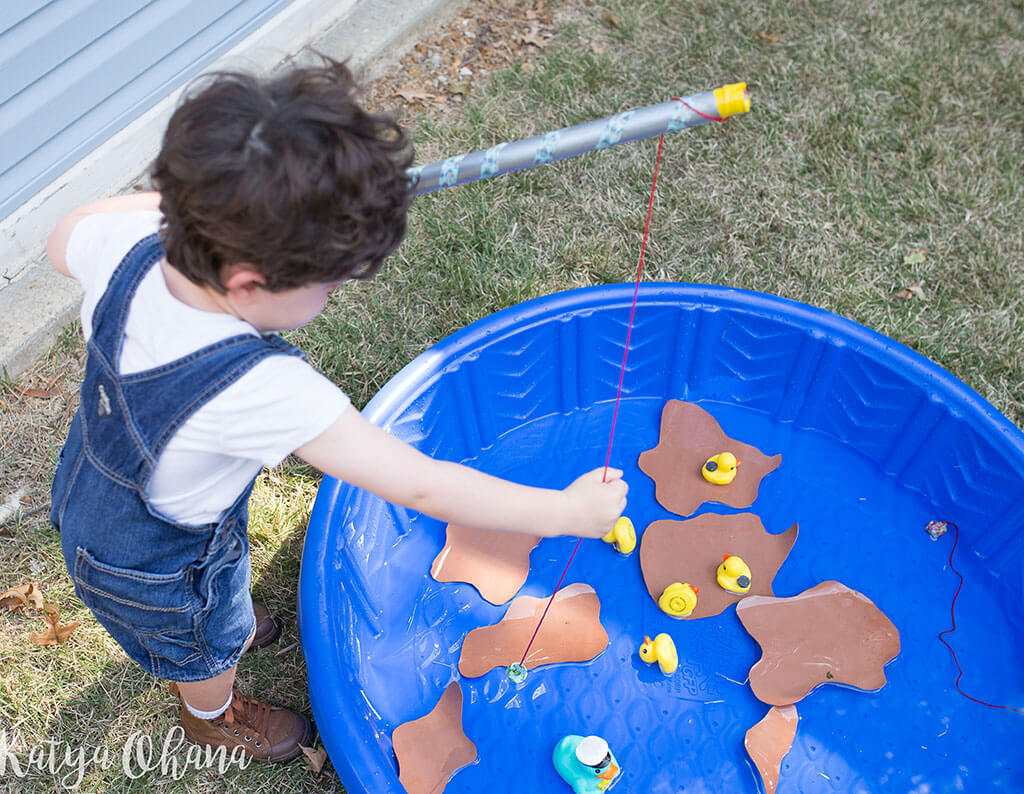 Why should we save the rubber ducks from the water? good question! we decided to add some brown "pollution" spots to the water. Now the duckling needs some saving.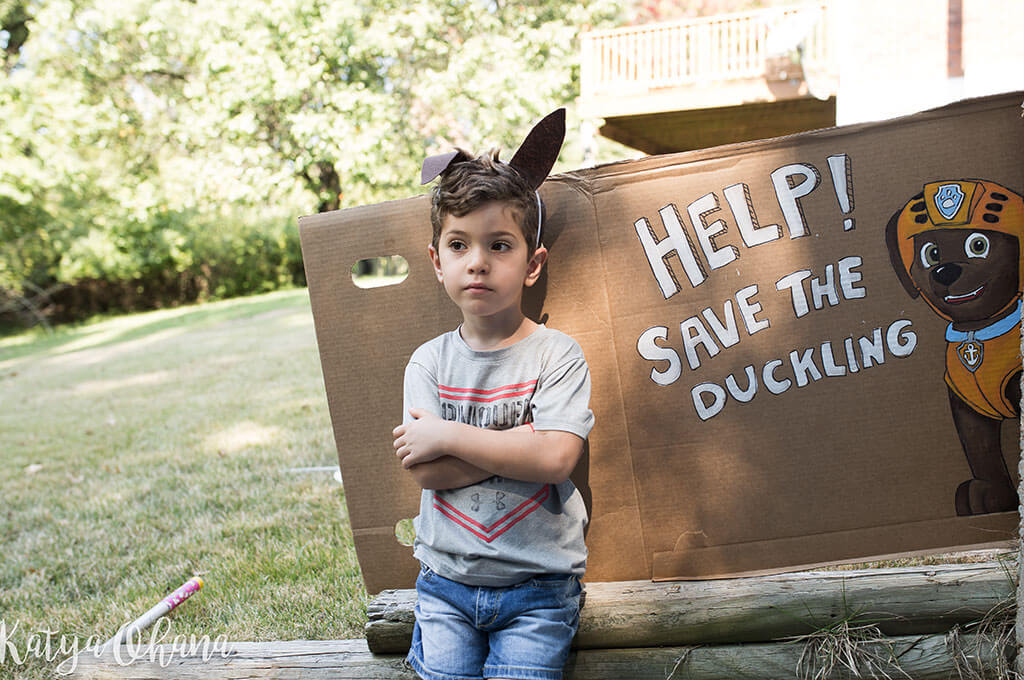 Skye, pup with skills of a pilot: pin the tag!
The real deal? we had no idea for a game to match this pink lady. so we went on a basic "pin the tail" but with – again – "dress-up" for the party. saw this idea here and that can obviously work with each of the pups characters.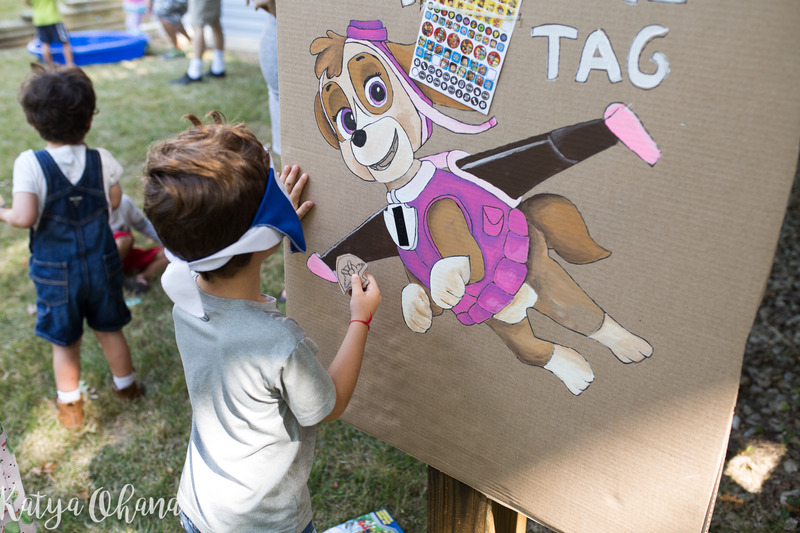 Don't forget to add some sticker for the kids who can make it and more to those who will try again…
Marshall, the fire-pup: A shooting game!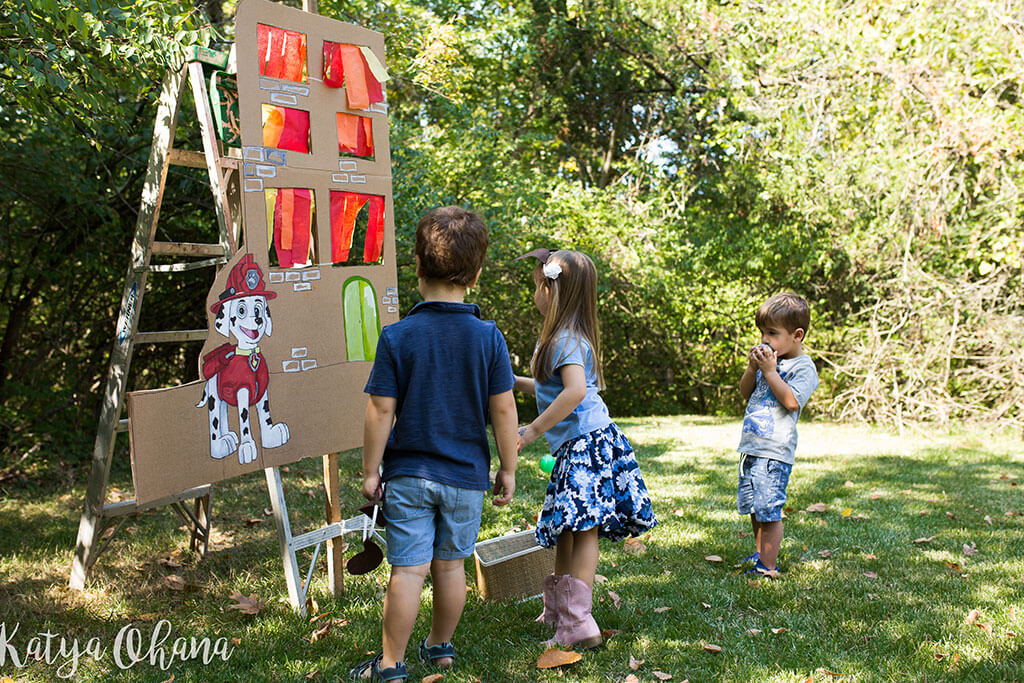 Saw this idea in a fire fighter birthday, I add the pup on the cardboard and we hang it on a ladder – probably a beat to high.. we used simple blue plastic ball, we already had, as a "water" balls.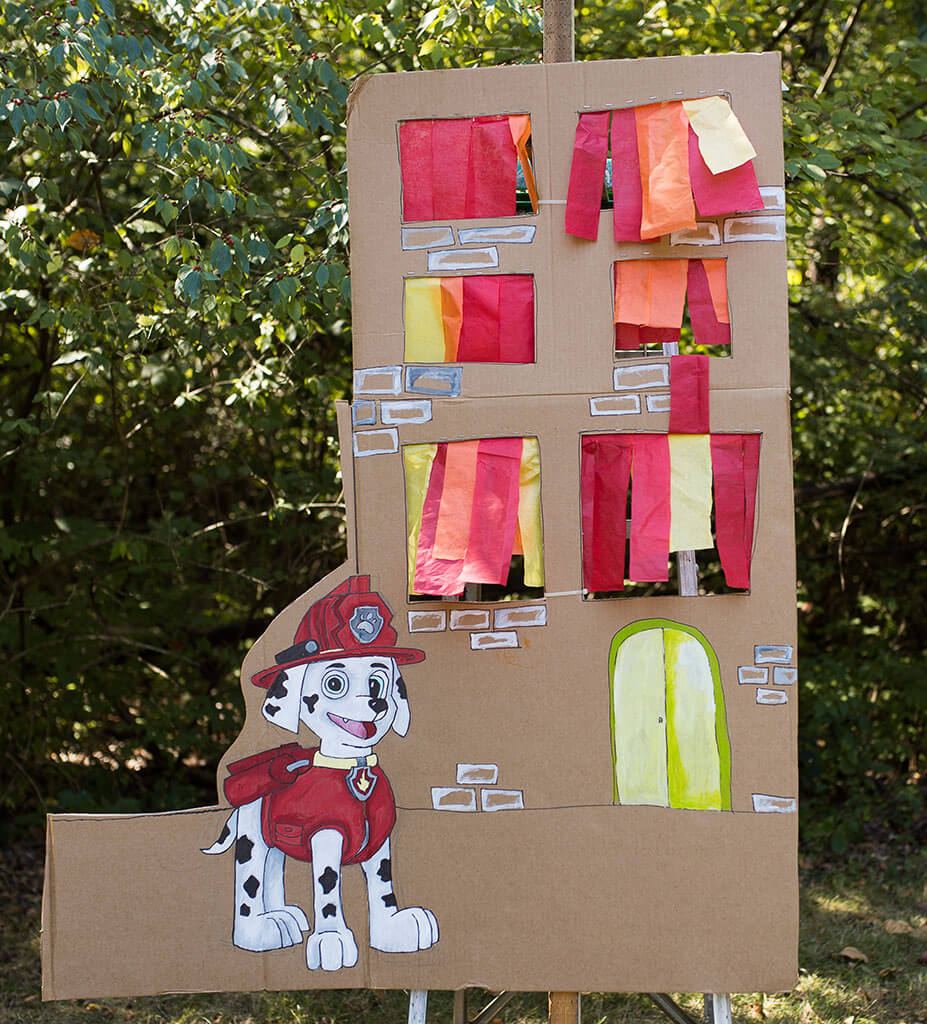 you can print the pups or draw them like I did – I just like an excuse to seat with paints in front of the T.V.
Pup's food:
Well you don't need me for that.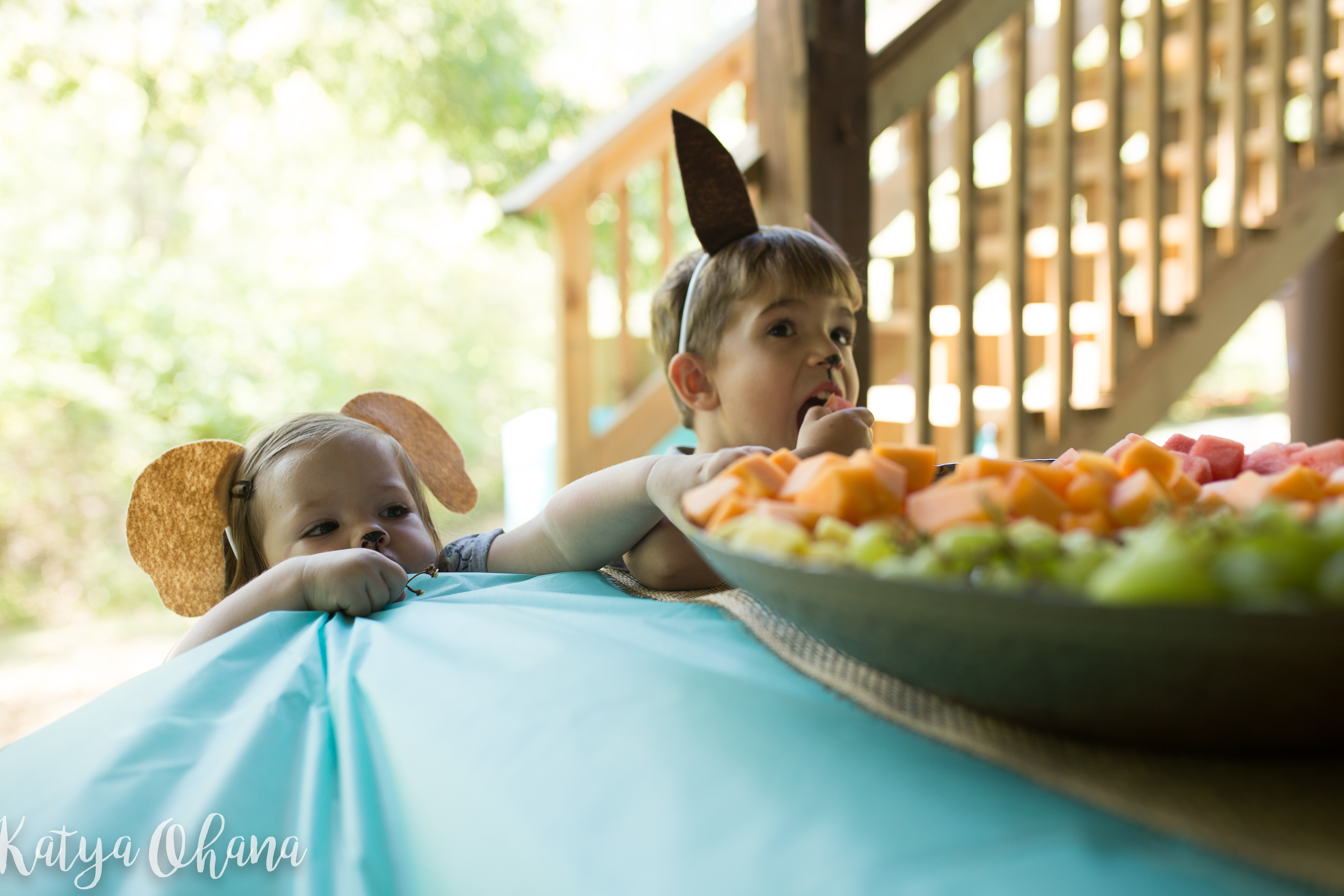 Studio time!
The perfect Craft for a group of kids from 1 year old to 10th!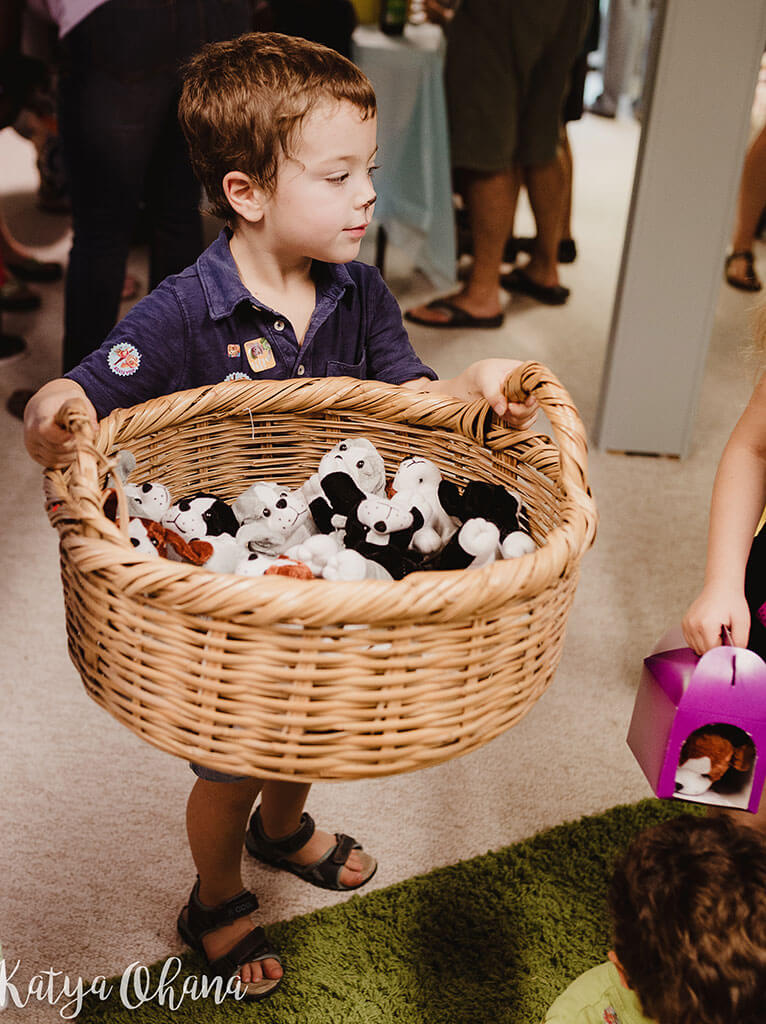 Neta handed his friends puppies to adopt and take home, but before, each one of them chose a name for his new friend and made a collar: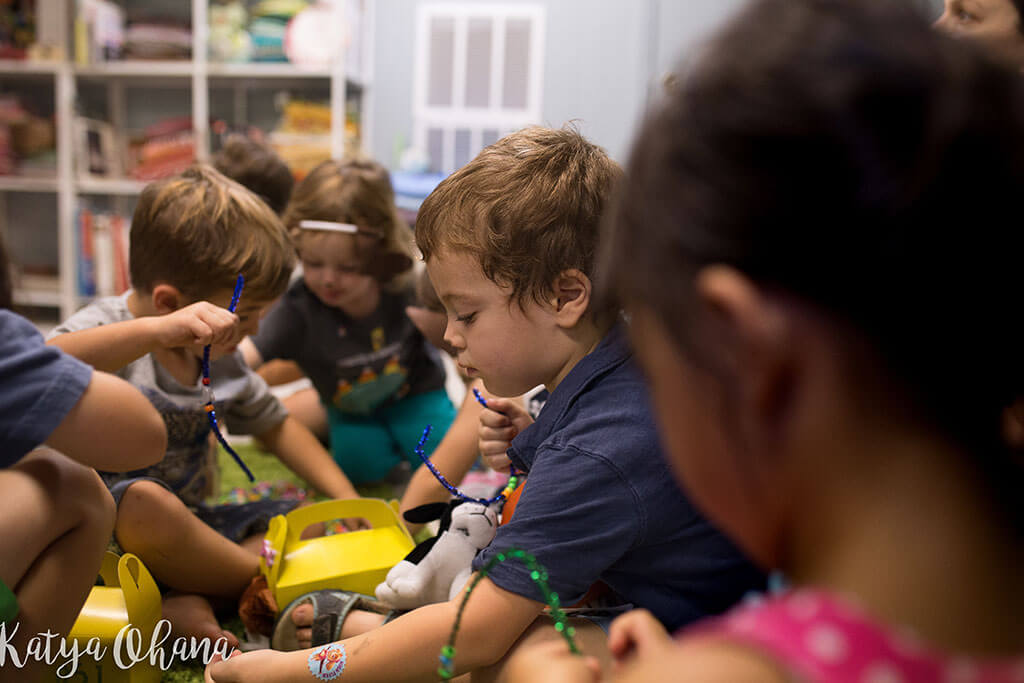 It was a simple craft, beads (the ones with letters on them were a huge successes!) with pipe cleansers (I love the fancy ones from target..)
Every puppy need a house right?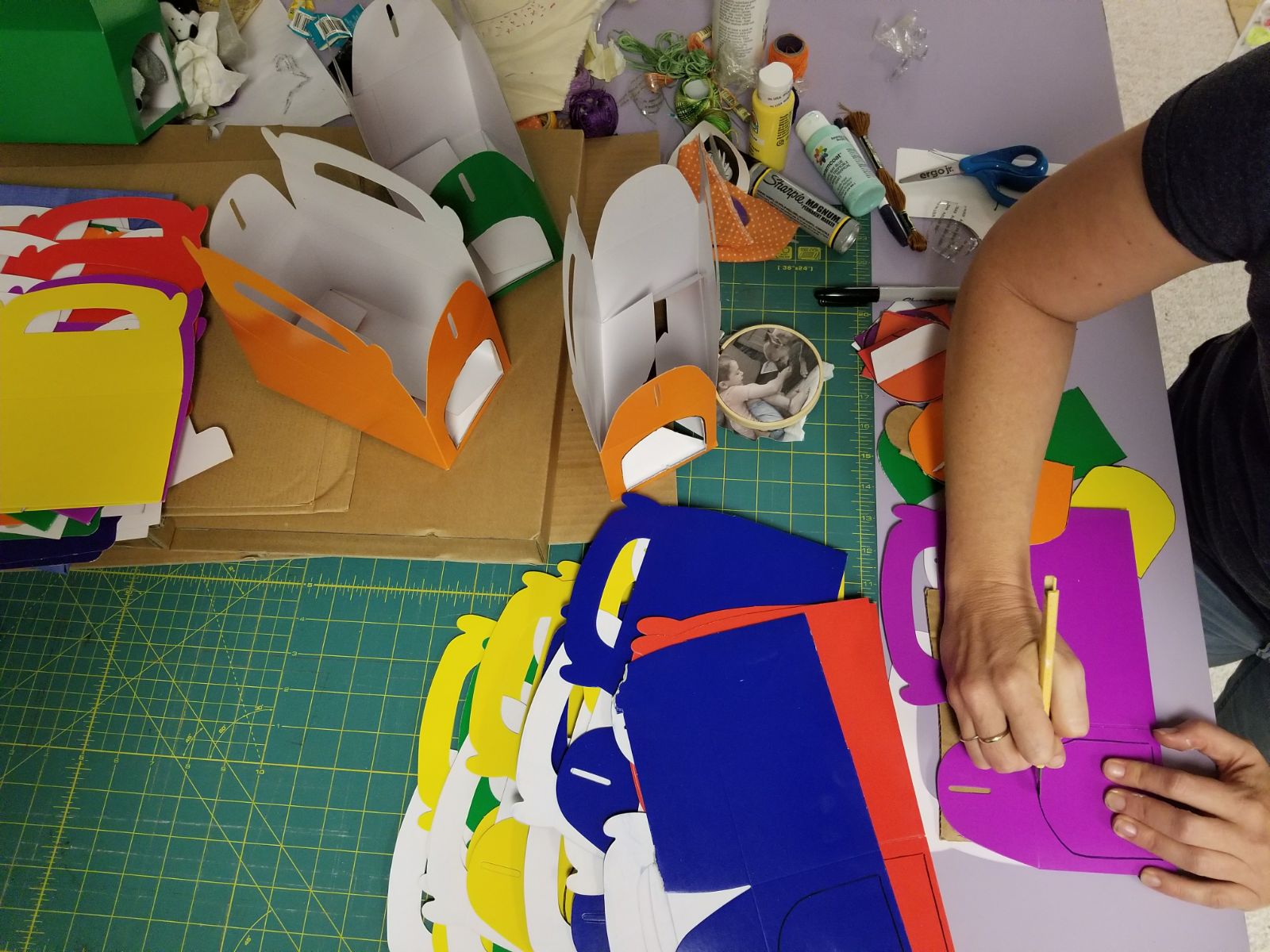 Take away boxes with a cut out door worked very well!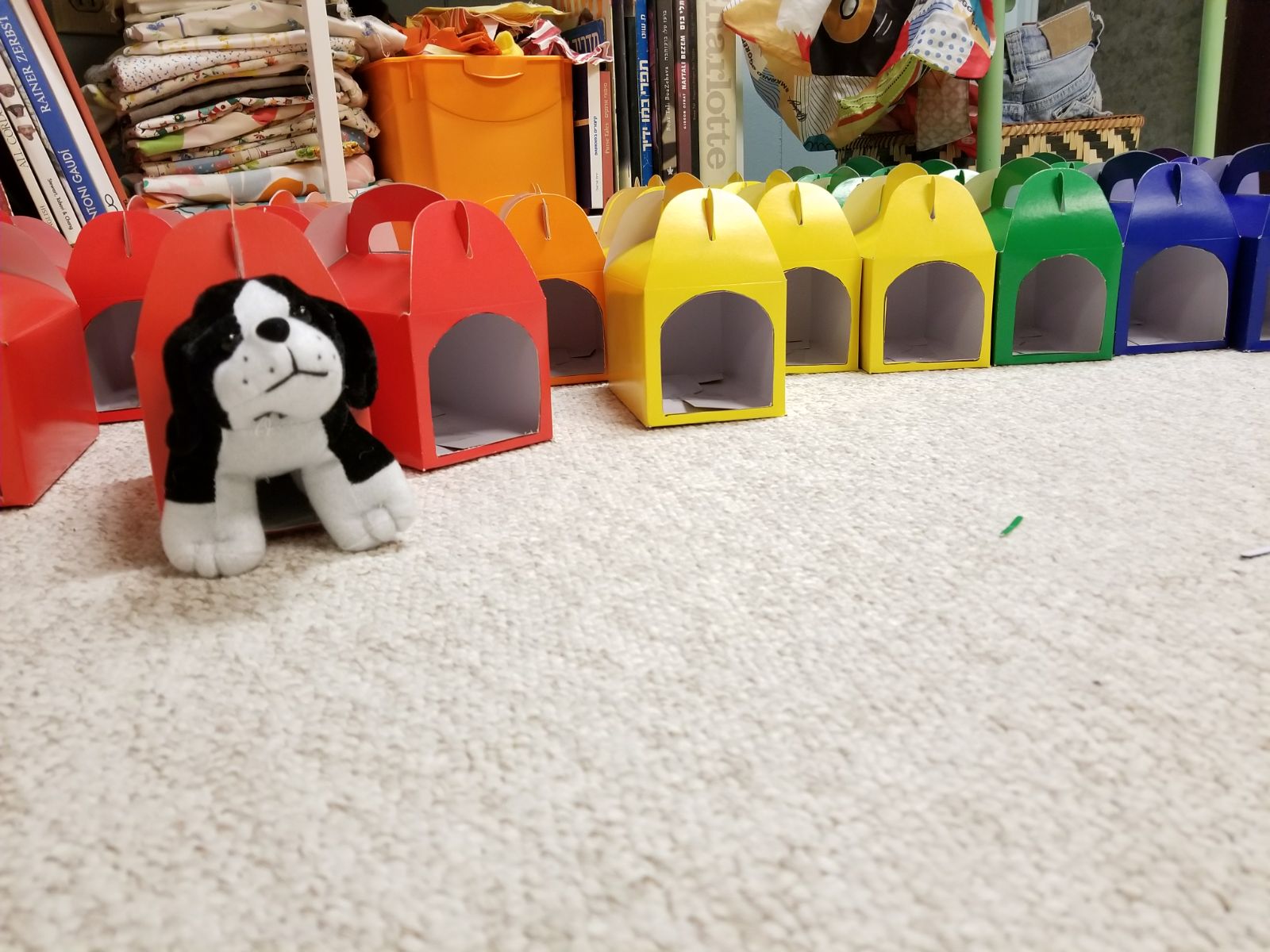 The kids love them. add the puppy name and stickers: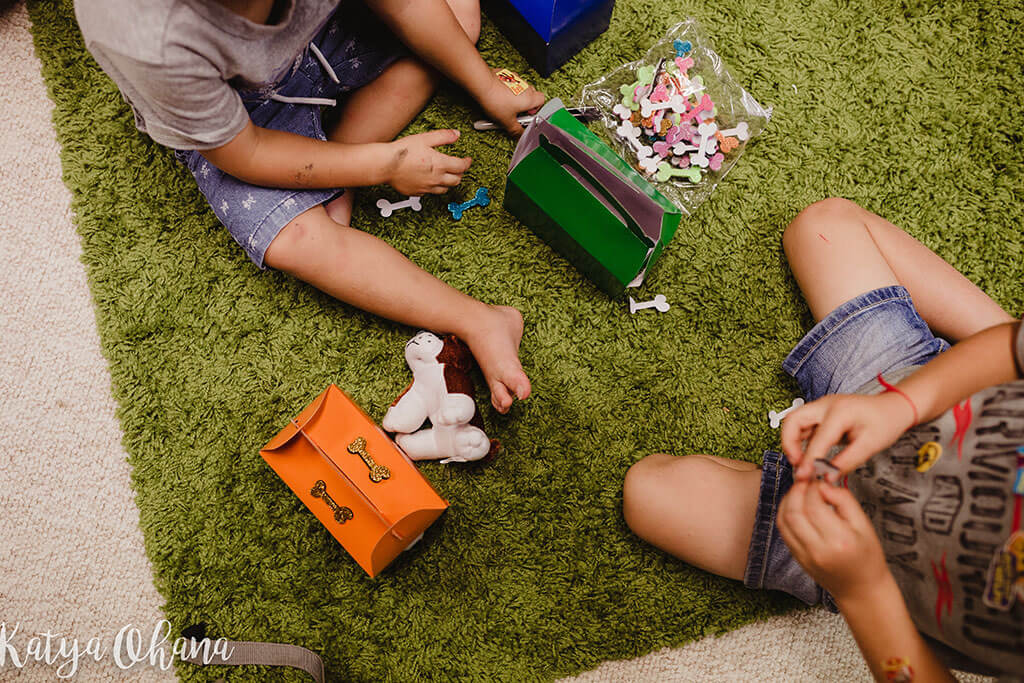 (The glittering boneד stickers are from Good Will, they came with some scary skulls that I put aside for Halloween)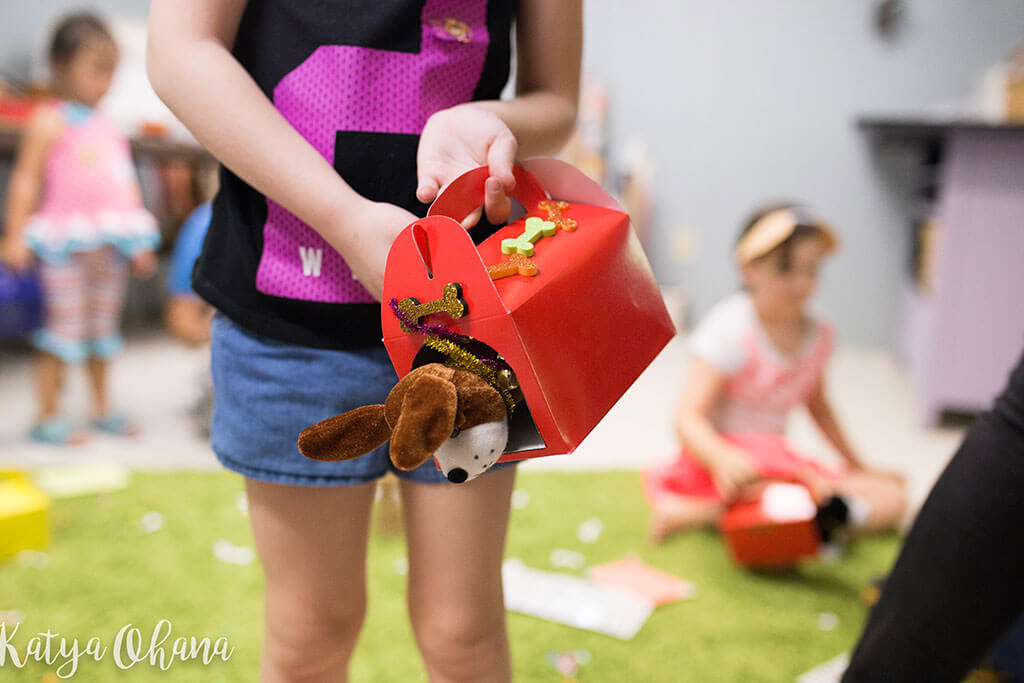 Fun!
They probably could have set in the studio for another hour showing their dog houses (-: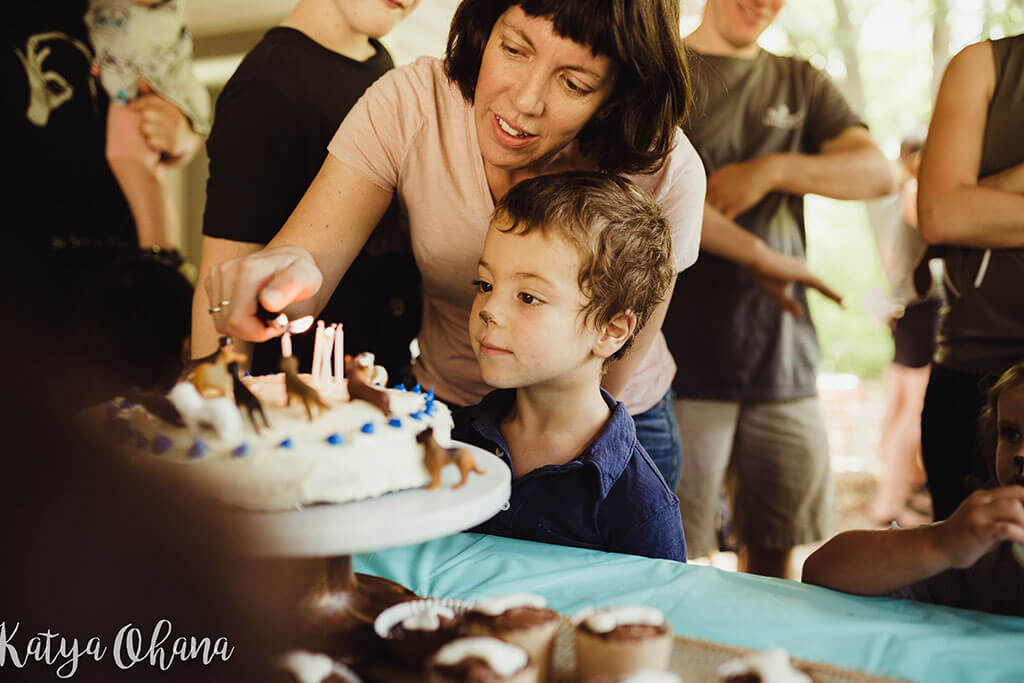 But we wanted some cake so we finished decorating and went for a birthday song.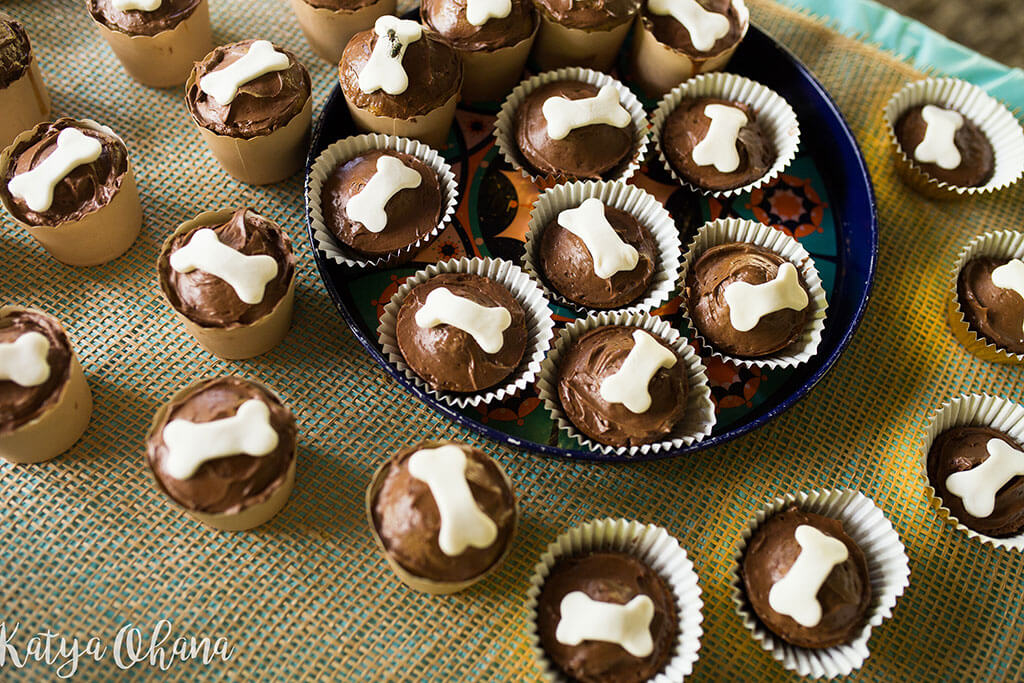 Hope you enjoyed this fun and simple (in a good way if you ask me..)  party as much as we did, Ill be happy to see your question or comments,
See you around the blog
Gal.